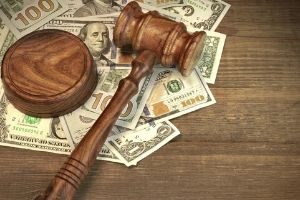 Largely ignored amidst the fanfare (and controversy) surrounding the spending bill that President Biden signed into law at the end of the year is a historic provision relating to whistleblowing and anti-corruption efforts. Industry experts have heralded passage of the Anti-Money Laundering (AML) Whistleblower Improvement Act as a vital step against foreign and domestic corruption.
Speaking in support of the AML, cosponsor Senator Chuck Grassley (R-IA) noted the success of previous whistleblower legislation:
"The whistleblower programs I've helped create have seen roaring success, with the False Claims Act saving taxpayers $70 billion, the SEC whistleblower program saving over $4.8 billion, and the IRS whistleblower program saving over $6 billion. I'm optimistic that our new program encouraging individuals to come forward … will be successful as well."
Here's how the AML augments those earlier programs to encourage and protect whistleblowers.
The New Law Protects Whistleblowers And Aids The Treasury
The AML was modeled after the Dodd-Frank law that created the highly successful whistleblowing program at the Securities and Exchange Commission (SEC). In keeping with the success of the SEC's initiative, the AML reforms an existing program aimed at combatting money laundering and evasion of sanctions against foreign nations by expanding both protections and incentives for whistleblowers.
The new law aids whistleblowers who come forward in several significant ways.
First, whistleblowers will now be able to anonymously and confidentially report violations of U.S. sanctions law as well as identify money laundering schemes. And the AML is transnational: Whistleblowers may come forward from anywhere in the world and have the same confidentiality protections and entitlement to financial awards as any successful domestic whistleblower.
The law also creates new prohibitions against retaliation and a related reporting mechanism if whistleblowers believe their employers are retaliating against them for having reported a violation.
Next, the law changes how whistleblowers are compensated for an award.
Previously, there was no guaranteed amount for an award. Instead, giving an award at all was entirely discretionary. Under the AML, however, qualified whistleblowers will be entitled to an award of 10-30% of any sanction, fine, or penalty resulting from their disclosures. This is regardless of how large the penalties may be, meaning some whistleblowers could receive awards of $1 million or more.
At the same time, the law creates a new $300,000,000 fund that will use sanctions to pay the whistleblowers' awards. That means an award payment won't be contingent on any future Congressional appropriations or paid out at the taxpayers' expense.
A New Tool Against Violators—Especially Russia And Its Oligarchs
The timing of the AML's passage wasn't accidental. The law was passed in light of the U.S. imposition of sanctions against Russia and its oligarchs since the Russian government began its war against Ukraine. It specifically addresses whistleblowing relating to Russian financial interests.
As Reuters explains, the Anti-Money Laundering provisions expressly cover whistleblowers who "report hidden assets, bank accounts, or property held by sanctioned Russian entities or oligarchs in the United States and other countries."
The law also includes whistleblowers who report banks and financial institutions that assist Russian oligarchs who launder money or use their assets to evade American sanctions.
At the same time, the spending bill increases funding for the Financial Crimes Enforcement Network (FinCEN), which administers the AML whistleblowing program, and it increases financing for the Office of Terrorism and Financial Intelligence, which supervises the sanctions programs.
The net result is that whistleblowers will see new protections, faster processing of tips, and financial incentives for coming forward with tips relating to money laundering and sanctions-busting.
If you're an American citizen, Chinese, Russian, or European national, and you're aware of money laundering or other financial efforts being used to evade U.S. sanctions, now is the time to come forward. Russian sanctions are a high priority for U.S. law enforcement, and enforcement entities should be eager to receive tips via this new program.
If you're considering becoming a whistleblower, Silver Law Group and the Law Firm of David Chase have created a strategic alliance to represent SEC whistleblowers like you.
With years of experience representing SEC whistleblowers, and an SEC Enforcement lawyer on our team, we have an in-depth understanding of the SEC Whistleblower Program. We understand what the SEC is looking for. We can help you submit a tip that is more likely to result in a successful covered action. We are here to assist whistleblowers to maximize their opportunity to receive a financial bounty. For a free, confidential consultation, contact us by email or call us today at (800) 975-4345.