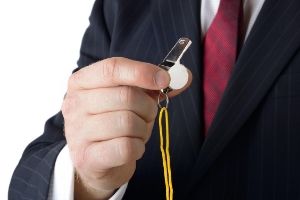 In May of this year, a New York City jury convicted a man known as "Mr. T" for running a boiler room operation that defrauded dozens of American and Canadian victims. Of course, the defendant was not the famed actor. Instead, it was another man, Robert Lenard Booth. But the confusion over his name is worth noting because it's related to Booth's boiler room scam.
Booth was convicted of securities fraud, wire fraud, and money laundering. He set up fake investment companies with names that were similar to real firms, to convince his victims they were investing with legitimate companies. Then, to seal the deal, he had his victims sign non-disclosure agreements and send money to accounts they believed were held by clearinghouses in New York, Hong Kong, and Singapore. But the firms were in fact boiler rooms located in New York, Panama, and Thailand, and clearinghouses were fronts for Thai money laundering operations.
Following his conviction, Booth faced up to 45 years in prison.
Like other recent cases, Booth's boiler rooms are a notable reminder. With websites, spoofed phones, and other tech, those who might have been small-time con artists in the past can now ensnare a huge number of victims around the globe.
Because of that, the Securities and Exchange Commission (SEC) and other law enforcement agencies are counting on whistleblowers to come forward and reveal these scams. If a whistleblower's tip leads to a successful prosecution, the whistleblower may get an award of 10-30% of the money recovered by the federal government. And the SEC award program doesn't just apply in cases against licensed agents and companies. It applies in boiler room cases, too.
That's why, if you are thinking about becoming an SEC whistleblower on a boiler room scheme, don't wait. Contact the attorneys at Silver Law Group and the Law Firm of David R. Chase. Having years of experience representing clients in securities fraud cases and whistleblower tips, they can discuss your case, clarify legal issues, and start to explain your options going forward. For a free, confidential consultation, email us or call today at (800) 975-4345.