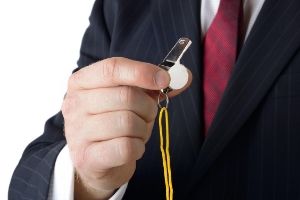 The Commodity Futures Trading Commission has issued a press release regarding fraud surrounding the buying and selling of carbon credits, which fall under the category of commodities. The CFTC is interested in whistleblower tips about anyone engaged in misconduct in the sale or trade of these credits. Employees, investors, and anyone else who finds fraud or believes it may exist is encouraged to get in touch with the CFTC.
What Is A Carbon Credit?
You may have heard the terms "carbon credits," "carbon allowances," or "carbon offset" referred to in articles and blogs in relation to climate change. Buying a carbon credit allows the purchaser to emit a certain amount of Co2 gases and other types of greenhouse gases. The purchaser can emit up to one ton of these gases per credit.
These credits are purchased from projects that remove or reduce carbon output in exchange for the allowed emissions. They help companies move toward their goal of reducing greenhouse gases and reducing the effects of climate change globally. Many companies also have a goal of "zero emissions," and carbon credits help reach that goal.
Carbon dioxide is the principal greenhouse gas, so these credits are called "carbon." These are basic corrective actions that individuals can take to help combat their own climate change contributions. Carbon credits pay for the reduction of Co2 and other greenhouse gases elsewhere. The offsets are intended for use when no viable alternative exists for the emission.
Companies and countries receive a set number of credits that will decrease over time. However, any credits can be sold or traded to another company or entity if the company desires. The objective is to gradually decrease the quantity of credits, thereby motivating companies to discover creative approaches for diminishing greenhouse gas emissions.
Fraud Potential For CFTC Whistleblowers
The potential for fraud in the carbon credit market exists as it does for nearly any type of investment or financial dealings. Cryptocurrency, FOREX, and others considered to be "commodities" can be exploited for gain. Because carbon credits are relatively new and not always well understood, those with fraudulent intentions will quickly take advantage and find buyers for their own brand of "carbon credits."
The CFTC is interested in any type of fraud, including various deceptive practices such as:
Manipulative and wash trading and other violations of the CEA in CM futures contracts
Fraud in the underlying spot markets related to "ghost" or "illusory" credits listed on the carbon market registries
Double counting and other frauds
Making fraudulent claims regarding essential aspects of carbon credits
Possible manipulation of tokenized carbon markets
 In the press release, CFTC Chairman Rostin Behnam stated,
"Alongside the continued growth of CFTC regulated carbon offset derivatives contracts, the agency is building upon its expertise to ensure the utility and reliability of these markets, as well as its ability to identify and pursue any potential fraud or abusive practices. Information from whistleblowers advances the Commission's enforcement mission and, in turn, further builds integrity and trust in the carbon markets by rooting out fraud and manipulation."
The press release did not indicate that there were any current investigations into fraud surrounding carbon credits. Rather, the CFTC is more interested in getting ahead of the issue, letting investors know that this possibility exists, and that the agency is ready to investigate should a case arise.
Anyone who has knowledge of such carbon credit fraud is encouraged to hire experienced CFTC whistleblower lawyers to submit a tip to the CFTC's Whistleblower Program. A whistleblower may be eligible for a financial bounty if a successful enforcement action results from this information.
Retaining Experienced CFTC Whistleblower Attorneys
CFTC whistleblowers help everyone by notifying the CFTC of conduct that harms the carbon credit markets, while also earning financial compensation for themselves. Hiring experienced counsel may greatly increase the probability that the CFTC will initiate an investigation based on your information. If you wish to remain anonymous, you must be represented by an attorney, who will submit everything on your behalf.
Silver Law and the Law Firm of David R. Chase jointly have experienced whistleblower lawyers, including a former SEC Enforcement attorney on the team, so you will always have guidance throughout the process. Our CFTC whistleblower attorneys can help you if you have information regarding fraud in the carbon credit markets. You must provide timely, credible, and original information or analysis to be eligible.
Contact us through our online form or at (800) 975-4345 for a consultation. Our attorneys work on a contingency fee basis. This means that it costs you nothing to hire us, and we collect our fees only if you receive an CFTC bounty. Because we get paid when you do, we have the incentive to help you collect the maximum award available.