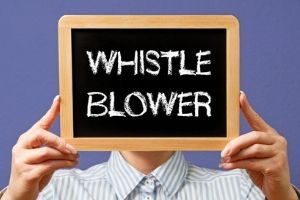 You may be an eligible whistleblower entitled to a reward if you voluntarily provide original information to the Securities and Exchange Commission (SEC) or other federal agency that leads to the SEC's issuance of sanctions of one million dollars ($1,000,000) or more. But what do those "voluntarily" and "original" requirements mean in practice? Are they significant enough to worry about?
Let's start with that second question first. Yes, meeting these standards is essential: If your information does not meet either the voluntary or the original standards, then you will not be eligible for an SEC award.
What's "Voluntary"?
Under Rule 240.21F-4, "voluntary" means that you give your information to the SEC or a similar federal enforcement entity before anyone from the federal government has asked you to turn over that type of information. And importantly, their request does not need to rise to the level of a subpoena or something formal; an informal request is enough.
Also, with only a few exceptions, giving the SEC information is not considered voluntary, if you are already required to reveal this information in the context of compliance—i.e., if you're must provide that information as part of your normal job duties.
What's "Original"?  
For the purpose of being an eligible whistleblower, original means that you are supplying information based on your own knowledge. If the SEC has already obtained the information, then you are not eligible for an award. There is a little leeway here, though: You need to be bringing the SEC's attention to the subject matter rather than any individual fact or document.
Another point to be aware of: If you just provide a new analysis of publicly available sources, that will not suffice as original.
Combining the original and voluntary elements together, they create a sort of race to the SEC door: You need to divulge the information before anyone else goes to the SEC, and you need to do it before the SEC or another entity finds out on its own.
If you are struggling with a decision about becoming a whistleblower, contact the securities attorneys at the Silver Law Group and the Law Firm of David R. Chase for help. With many years of experience, we know how to help you file a successful report, so the SEC understands its significance—including that your information is voluntary and original. For a free, confidential consultation about your information, contact us through our website or call us today at (800)975-4345.