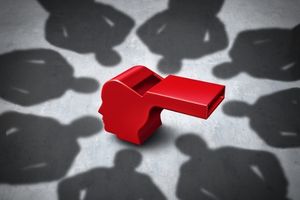 If you're aware of a SPAC that is defrauding investors, you may be wondering if you should go to the Securities and Exchange Commission (SEC) and become a whistleblower. While how to best submit your case will always depend on your case, here are guidelines to help you understand the process. But one thing to keep in mind from the start: It's important to realize that the SEC receives many tips, but it only pursues a few. So the real issue isn't how you file a tip. Your real question should be, "How do you get the SEC to take an interest in your case?"
The best way to do that is to have an attorney experienced in whistleblowing prepare and submit your tip for you.
Industry watchers say that using an attorney automatically means that the SEC will take your application more seriously—because having an attorney saves the SEC time. Your attorney will have already pre-screened your case for its legal merit. And an experienced whistleblower attorney can craft a submission that is tailored to address the relevant legal standards and to meet the SEC priorities and other interests.
It's also worth noting from the beginning that there's no special process for reporting SPAC wrongdoing. The SEC's whistleblowing process is the same for SPACs as it is for other reports. But the SEC should be giving SPAC-related filings extra attention since SPAC-related matters are among the agency's highest priorities in 2022.
Tips can be submitted electronically, and, usually, that's best because then you have confirmation that your tip has been submitted.
If you'd like to be an anonymous tipster and be considered for a whistleblowing award, then an attorney submission isn't just an advantage: It's a requirement.
Again, it's not about the procedure that you should be thinking about. What you should think about is how to go to the SEC with the strongest presentation of your case. You need to convince the SEC why it needs to investigate—and why you should be entitled to an award for whistleblowing.
If you are considering becoming a whistleblower for fraudulent SPAC or other investment fraud, contact the attorneys at Silver Law Group and the Law Firm of David R. Chase. As experienced lawyers who have helped many whistleblowers bring cases, they can help you every step of the way—from the initial filing to resolution. For a free, confidential consultation, email or call us today at (800)975-4345.