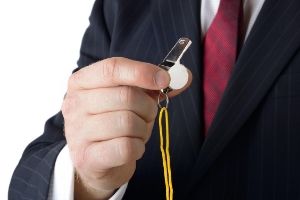 As Special Purpose Acquisition Companies (SPACs) have become increasingly popular were being featured in the news, in recent months, there have been high-profile cases of fraud that have been equally noteworthy. And looking at a few of these is useful for those becoming SPAC whistleblowers—to understand the legal issues some SPACs are facing….
In the Matter of Nikola Corp: In Nikola, the Securities and Exchange Commission (SEC) alleged that Nikola, an electric trucking company, had falsified reports that it had successfully achieved technological milestones to increase share prices in its SPAC. It also misled investors about its production capability, truck orders, and financial outlook. Nikola agreed to settle the case by paying $125 million in fines.
SEC v Akazoo: In this 2021 case, the SEC charged that defendant company Akazoo raised more than $50 million in a SPAC, claiming it was going to merge with a music streaming service that had millions of subscribers and income. However, it had no paying users and little revenue beyond the amount it had raised from investors. A hedge fund published a report concluding that Akazoo was a complete scam—which an SEC investigation confirmed. SEC and Akazoo reached a settlement, where it disgorged $38.8 million to settle the investors' claims.
In re Quantumscape: In this ongoing case, investors are suing Quantumscape after industry websites published information accusing the company of having falsified results about the development of its solid-state batteries. Interestingly, as industry observers have noted, the lawsuit is directed at the most SPAC-merger, but the information at issue was generated by the now-defunct SPAC.
With the SEC recently announcing that SPACs are one of its 2022 investigation priorities, we should see more of these cases being brought this year and in the years to come.
If you are thinking about becoming a whistleblower for a fraudulent SPAC or other investment fraud, contact the experienced attorneys at Silver Law Group and the Law Firm of David R. Chase. They are there to help you identify the legal issues and figure out the best course of action. For a free, confidential consultation, email or call us today at (800) 975-4345.