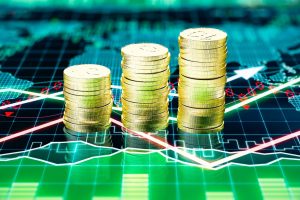 The regulatory agency has requested public comment on proposed amendments
The Commodity Futures Trading Commission (CFTC), the independent US government agency that regulates futures and options markets, has requested public comment on proposed amendments to their rules regarding whistleblowers. Specifically, the changes are intended to streamline the process for whistleblowers and to help ensure that they receive protection from potential retaliation.
How does the CFTC currently deal with whistleblowers?
The CFTC has an extensive whistleblower program, created under the Dodd-Frank Act, which was designed to help regulate Wall Street and decrease risks for investors after the 2008 financial crisis. The program allows for monetary awards to be paid to eligible whistleblowers – those who voluntarily provide the CFTC with original information that leads the agency to bring an enforcement action resulting in more than $1 million in sanctions.
What else is required for a whistleblower to receive awards from the CFTC?
For a whistleblower to receive an award, the information must have been submitted to the CFTC after July 21, 2010. However, the information can be about conduct that occurred at any time. Additionally, whistleblowers can be awarded money if sanctions are collected by other authorities based on a CFTC enforcement action.
How much can be awarded after a CFTC or CFTC-based enforcement action?
Whistleblowers can get between 10% and 30% of the monetary sanctions levied against an individual trader or firm. In some cases, this amount can be extremely large, as the CFTC announced a whistleblower award of over $10 million earlier this year.
What specifically are the proposed amendments? How will this affect investors?
According to the regulatory agency's website, the proposed changes "will strengthen the CFTC's anti-retaliation authority to provide whistleblowers protection from retaliation through CFTC enforcement action under the Commodity Exchange Act (CEA)." The changes are also intended to streamline the whistleblower complaint process so that investigations can occur more quickly after actionable information is discovered.
This may mean that potential whistleblowers, including corporate financial executives, traders, financial advisors, brokers, or other financial employees, will be more likely to take the risk of whistleblowing if they see patterns of misconduct, fraud, or insider trading.
For investors, this could mean that more commodities scams will be exposed – meaning that those who have been defrauded have a better chance of recovering funds and taking successful action against traders and brokers who have engaged in, encouraged, or intentionally overlooked commodities fraud.
How should investors protect themselves against commodities fraud?
If you're an investor, and you're thinking of investing in commodities, it's important to understand that they carry a variety of risks, and like other investments, there are warning signs that may indicate potential investment fraud. Be wary of any unsolicited phone calls, get-rich-quick schemes, guarantees of zero risk, upfront cash demands, foreign currency trading schemes, and other potentially risky investments.
Much like FINRA's BrokerCheck, the CFTC's SmartCheck allows investors to check the backgrounds of financial professionals they are interested in investing with, as well as stay updated on the latest fraud schemes and how to avoid them.
If you think you're a victim of commodities trading fraud, broker fraud, or other financial crimes, you need to know your rights, and you may be eligible to recover losses through securities arbitration, the whistleblower program, or other means.
The Silver Law Group represents people who have been victimized by fraudulent or improper investment tactics. We are a contingency-based firm, which means we will only collect a fee if you are able to recover money. For a no-obligation consultation with an experienced arbitration attorney, contact our firm at (800) 975-4345 or through our online form.