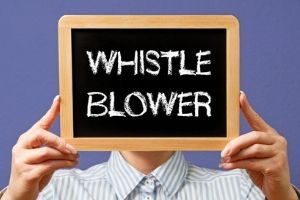 The SEC recently announced two amendments to their Whistleblower program rules that will make coming forward a little more lucrative for interested individuals.
The first amendment to Rule 21F-3 allows the SEC to pay bounties to whistleblowers for actions brought by other federal agencies. This is particularly helpful when the action would lead to the award being paid by the other entity's own whistleblower program.
These changes let the SEC make an award when the other agency's program isn't comparable to the SEC's, or if the SEC's award would pay $5 million or less.
For the second amendment, the SEC is allowed to reconsider the amount of an award bounty, but only for the purpose of proposing an increase. The option to reconsider an award to lower the amount has been removed.
These amendments will take effect 30 days after their publication in the Federal Register. The changes were proposed earlier this year and are intended to offer additional incentives to those who are considering becoming a whistleblower.
The SEC has awarded more than $1.3 billion to whistleblowers for the submission of information that led to successful enforcement actions under the program. Now with the additional amendments, the SEC expands the rules to include enforcement actions from other federal agencies and entities that may involve the SEC as well.
These whistleblower awards are paid from a fund established by Congress to use fines and other monetary sanctions collected from the enforcement actions against companies engaged in wrongdoing. Investor funds recovered through the enforcement actions are returned to the defrauded investors. No investor funds are used for the SEC whistleblower bounties paid to individuals.
Retaining Experienced SEC Whistleblower Attorneys
Whistleblowers help everyone by notifying authorities of conduct that harms the public, while also earning financial compensation for themselves. Hiring experienced SEC counsel will greatly increase your chances of the SEC initiating an investigation based on your information. If you wish to remain anonymous, you must be represented by an attorney, who will submit everything on your behalf.
Silver Law and the Law Firm of David R. Chase jointly have experienced SEC whistleblower lawyers, including a former SEC Enforcement attorney on the team, so you will always have guidance throughout the process. Our SEC whistleblower attorneys can help you if you have information regarding securities or investment fraud, violations of federal securities laws, false filings, market manipulation, or other misconduct. You must provide timely, credible, and original information or analysis in order to be eligible.
Contact us through our online form or at (800) 975-4345 for a consultation. Our attorneys work on a contingency fee basis. This means that it costs you nothing to hire us, and we collect our fees when you receive an SEC bounty. Because we get paid when you do, we have the incentive to help you collect the maximum award available.