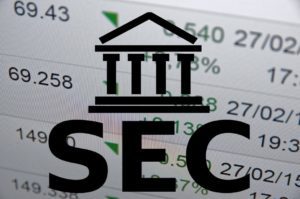 As we've blogged many times, the SEC pays whistleblowers monetary awards out of funds collected from companies and individuals that violate securities law through administrative fines and other sanctions. Since 2012, when the first award was made, the SEC has awarded $1.2 billion to 245 whistleblowers.
In 2021 alone, the SEC saw an increase in whistleblower tips of 76% over 2020's numbers. Most of these tips were related to corporate disclosure, financial statement misconduct, offering frauds, and market manipulation. The SEC issued more whistleblower awards in 2021 than in the entire previous ten years, including two of the largest bounties awarded to date. All told, the SEC awarded 108 individuals approximately $564 million in bounties in fiscal year 2021.
To ensure that whistleblowers are not only properly compensated, but given incentive, the SEC is considering two changes to the whistleblower program. This will ensure that bounties are properly awarded, and individuals' awards aren't unintentionally reduced due to SEC or other agency policies.
Adjustments For Competing Actions
On many occasions, an SEC whistleblower action may involve other federal agencies, such as the Federal Trade Commission, the FBI, the Department of Justice, the Commodities Future Trading Commission. (CFTC), or a state's attorney general. The CFTC has its own whistleblower program, and sometimes individuals who offer information may receive bounties from the other programs. However, the intersection may lead to a lowered bounty from the SEC.
Under the proposed changes, the SEC may declare one of these as a "related action" for the purpose of awarding bounties to whistleblowers. The individual would be able to choose which program from which to receive an award after both agencies calculate the amount of each.
SEC chair Gary Gensler stated that this rule change was "designed to ensure that a whistleblower is not disadvantaged by another whistleblower program that would not give them as high an award as the SEC would offer."
Increased Awards
The second proposed change allows the SEC to exercise more discretion in awarding bounties. The new role would allow the SEC to study increasing an award. This allows the SEC to consider other factors in the award that may not fit perfectly within the rules. Under the new consideration, a whistleblower could see an award increased under special circumstances.
The SEC is proactive in helping its Whistleblower Program develop and advance so that that refining the law can lead to increases in tip submissions.
The SEC is currently accepting public comments regarding these changes. You can submit your comments online at the SEC website, by email, or by mail. (Reference File Number S7-07-22 in any correspondence on the subject.)
Retaining Experienced SEC Whistleblower Attorneys
Whistleblowers help everyone by notifying authorities of conduct that harms the public, while also earning financial compensation for themselves. Hiring experienced SEC counsel will greatly increase your chances of the SEC initiating an investigation based on your information. If you wish to remain anonymous, you must be represented by an attorney, who will submit everything on your behalf.
Silver Law and the Law Firm of David R. Chase jointly have experienced SEC whistleblower lawyers, including a former SEC Enforcement attorney on the team, so you will always have guidance throughout the process. Our SEC whistleblower attorneys can help you if you have information regarding securities or investment fraud, violations of federal securities laws, false filings, market manipulation, or other misconduct. You must provide timely, credible, and original information or analysis in order to be eligible.
Contact us through our online form or at (800) 975-4345 for a consultation. Our attorneys work on a contingency fee basis. This means that it costs you nothing to hire us, and we collect our fees when you receive an SEC bounty. Because we get paid when you do, we have the incentive to help you collect the maximum award available.