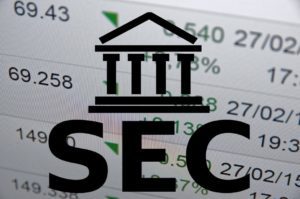 The Securities and Exchange Commission (SEC) Commission issued a new bulletin educating investors about performance claims. And this new bulletin is a good reminder to analyze performance claims on two separate but equally significant bases:
How is the performance calculated and presented?
How reliable is the performance claim?
How is the performance calculated and presented?
When it comes to calculations and presentations of performance, marketing materials and other documents should state the methodology for determining the investment's value. For example, it should identify the relevant market and economic conditions used to calculate the investment's return. It should describe the firm's process for assessing performance.
And importantly, it should explain how an investment firm charges the client—breaking out fees and expenses. If it fails to do so, the firm inflates the anticipated gain's size.
How reliable is the performance claim?
As for the claim's reliability, performance guarantees, targets, or projections are cause for concern since they're all hypothetical. None reflect the actual performance of the investment, and the firm cannot guarantee that hypotheticals will become actual returns.
Even when it comes to actual performance, investors can still be deceived by cherry-picked results—such as limited periods of time with favorable returns.
Benchmarked performances can also be suspect if the dealer is using different types of investments or industry segments than are being proposed.
Distortions such as these can be violations of securities laws. For example, if the materials are false or misstatements, that may violate Section 10(b) of the Exchange Act and SEC Rule 10b-5.
But importantly, investment firms don't need to rise to the level of outright fraud to have violated SEC Rules. Investment firms have a fiduciary duty to their clients. Misleading an investor as to an investment's value, misreporting returns, and investment methodology, hiding fees, and expenses, recommending high-risk investments—any of these could be enough to have breached the requisite duty of care owed to the client.
If you know a firm or individual broker-dealer providing clients with misleading investment performance claims, consider becoming an SEC whistleblower. If you bring the SEC a tip that leads to a successful enforcement action, you may be eligible for an award.
We have years of experience representing SEC whistleblowers, coupled with an SEC Enforcement lawyer on our team and an in-depth understanding of how the SEC Whistleblower Program operates. We are here to assist whistleblowers attempt to maximize their opportunity to receive a financial bounty. For a free, confidential consultation, email us or call us today at (800) 975-4345.