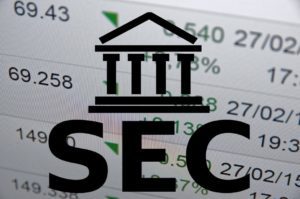 The SEC has released figures for recovery and returns for the Fiscal Year 2023. The press release details the record high $600 million paid to SEC whistleblowers, and the recovery of nearly $5 billion through a total of 784 enforcement actions, the second highest in history. Actions resulted in nearly $1 billion in returns to defrauded investors.
FY2023 Statistics
The SEC's FY2023 year end results are:
SEC whistleblower awards of $600 million, including a record $279 million awarded to a single whistleblower, paid with funds from administrative and financial penalties
The return of $930 million to investors, marking the second year of returns over $900 million
Orders for $4.949 billion in financial remedies, a 3% increase over 2022's recoveries, including:

$3.369 billion in disgorgement and prejudgment interest
$1.580 billion in civil penalties

Orders barring 133 individuals from serving as officers and directors of public companies, the highest number of bar orders obtained in a decade
The receipt of a record number of whistleblower tips: 18,000, which is 50% more than FY2022
The receipt of a record number of complaints referrals totaling 40,000, a 13% increase over FY2022
Included are thirty-two cases of insider trading by individuals, and eleven cases of the Foreign Corrupt Practices Act.
Violations Of Securities Laws
The SEC pursued a range of different violations involving multiple large companies that ran the gamut of violations.
Collecting over $400 million in combined civil penalties from twenty-five broker-dealers, advisory firms, and credit rating agencies for violations of federal recordkeeping requirements, including:

Wells Fargo Bank
Scotia Capital
HSBC

Global technology company ABB, Ltd, agreed to pay a $75 million civil penalty to resolve charges related to an alleged bribery scheme
Companies that engaged in self-reporting, self-policing, remediation, and cooperation with SEC staff upon discovery were rewarded accordingly.
Individuals who violated US securities laws led to charges that accounted for two-thirds of the SEC's cases. The SEC obtained 133 bars to prevent these individuals from serving as officers and directors of public companies, the most in over 10 years.
The SEC also brought charges against individuals who engaged in Ponzi schemes and targeted affinity groups, including two cases in Florida. In the process the SEC seeks to freeze assets to prevent losses of funds that are later returned to investors. One case involved Miami-based BKCoin, a fraudulent crypto asset fraud scheme worth as much as $100 million.
The Crypto Factor
The SEC has been busy with cryptocurrency fraud as well. In addition to the well-publicized charges against crypto platform FTX, its founder Samuel Bankman-Fried and other FTX executives, the SEC pursued charges against several other crypto platforms and investment advisors. In addition, the SEC included charges in the crypto asset space, such as:
Billion-dollar crypto fraud schemes
Unregistered crypto asset offerings, platforms, and intermediaries
Illegal celebrity touting on social media by influencers without disclosing the compensation they received for their endorsements, including:

Aliaune Thiam (Akon)
Austin Mahone
DeAndre Cortez Way (Soulja Boy)
Jake Paul
Kim Kardashian
Lindsay Lohan
Michele Mason (Kendra Lust)
Miles Parks McCollum (Lil Yachty)
NBA Hall of Famer Paul Pierce
Shaffer Smith (Ne-Yo)

Noncompliance actions against platforms:

Beaxy
Bittrex
Binance
Coinbase

Actions against companies with unregistered securities offerings through crypto asset lending and/or staking programs:

Genesis/Gemini
Celsius
Kraken
Nexo
The SEC also charged two companies (Impact Theory LLC and Stoner Cats 2 LLC) with conducting illegal offerings of crypto asset securities in the form of purported non-fungible tokens, or NFTs.
Retaining Experienced SEC Whistleblower Attorneys
SEC whistleblowers help everyone by notifying the SEC of conduct that harms the investing public, while also earning financial compensation for themselves. Hiring experienced SEC counsel may greatly increase the probability that the SEC will initiate an investigation based on your information. If you wish to remain anonymous, you must be represented by an attorney, who will submit everything on your behalf.
Silver Law Group and the Law Firm of David R. Chase jointly have experienced SEC whistleblower lawyers, including a former SEC Enforcement attorney on the team, so you will always have guidance throughout the process. Our SEC whistleblower attorneys can help you if you have information regarding securities or investment fraud, violations of federal securities laws, false filings, market manipulation, or other misconduct. You must provide timely, credible, and original information or analysis to be eligible.
Contact us through our online form or at (800) 975-4345 for a consultation. Our attorneys work on a contingency fee basis. This means that it costs you nothing to hire us, and we collect our fees only if you receive an SEC bounty. Because we get paid when you do, we have the incentive to help you collect the maximum award available.