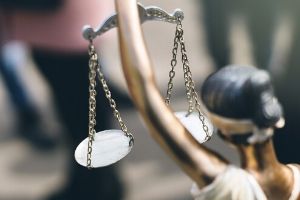 Employers are prohibited from retaliating against whistleblower, but many employers do so anyway without regard for the employee's rights or federal law.
Gaia is a member-supported subscription streaming company that features videos for yoga, meditation, spirituality, mysticism, and other non-mainstream topics. The company was formerly known as Gaiam, a purveyor of equipment and DVDs for yoga and other exercise, which later included streaming videos. The company split in 2016, with the video streaming side becoming Gaia, and the yoga equipment company changing its name and branding to GetACTV.
The company has recently settled with the SEC after errors in reporting that led to overstatements of its business customers. In the process, the company terminated one employee for speaking up about the numbers.
Subscriber Numbers
Paul C. Tarell, Jr. has been Gaia's Chief Financial officer since 2016. During 2018 Q4, the company did not meet expectations for growth in subscriber membership. In April 2019, the company reported both in an SEC filing and in an earnings call that it had met its Q1 goal of 562,000 paying subscribers. However, of that number, 15,000 subscribers were on a "free trial," and another 4,500 were subscribers whose credit cards were declined when the automatic payment was attempted.
The company relied on its newly implemented billing software, deployed in early 2019, for information on its subscriber numbers. The new third-party system was fraught with problems, gave incorrect information, and showed that the company had lost subscribers. Part of the issue was the decline of subscriber's credit cards following the transfer. Gaia then offered those subscribers a free 30-day trial to update their payment information to continue their service. Only 500 subscribers took advantage and updated their payment methods, while 15,000 did not. Those 15,000 subscribers were incorrectly counted as "active" in 2019 Q1.
SEC Whistleblower
An employee who knew about the "free trial" subscribers and those whose cards were declined reported this information to the company from August of 2019 through March of 2020. This employee raised concerns about the undercount being a securities violation. Gaia started an investigation, but the employee was told via email that the report was "unfounded" and the company would take no further action.
After this disclosure, the employee submitted information to the SEC about the possible undercount of subscribers in March of 2020. Gaia then terminated the employee in July of 2020 "for cause," which included the reports of inaccurate subscriber numbers and reporting this information to the SEC.
Gaia also entered into 23 severance agreements with terminated employees from July of 2018 through August of 2021. Each of these agreements included this clause:
Nothing in this Section shall be construed or deemed to interfere with any protected right to file a charge or complaint with any applicable federal, state or local governmental administrative agency charged with enforcement of any law, or with any protected right to participate in an investigation or proceeding conducted by such administrative agency. You are however waiving your right to any monetary recovery or other individual relief in connection with any charge or complaint filed by you or anyone else.
Gaia violated Section 21F(h) of the Exchange Act that prohibits retaliation against any employee for reporting information to the SEC. As part of its settlement agreement with the SEC, Gaia has removed that last sentence. The company was also ordered to notify previously discharged employees of the alteration within 60 days of the order.
In its petition, the SEC stated, "By requiring departing employees to forgo any monetary recovery in connection with providing information to the Commission, Gaia removed the critically important financial incentives that are intended to encourage persons to communicate directly with the Commission staff about possible securities law violations."
SEC Penalties
The company has cooperated with the investigation into both overstatement and whistleblower retaliation. Gaia has been ordered to pay a fine of $2M, and Tarell was fined $50,000 for making incorrect statements. The company and Tarell have neither admitted nor denied the findings.
Following the SEC action and other legal setbacks, Louisville, CO-based Gaia also laid off 36 fulltime employees, about 20% of its workforce, in March of this year.
Retaining Experienced SEC Whistleblower Attorneys
Whistleblowers help everyone by notifying the SEC of conduct that harms the investing public, while also earning financial compensation for themselves. Hiring experienced SEC counsel may greatly increase the probability that the SEC initiates an investigation based on your information. If you wish to remain anonymous, you must be represented by an attorney, who will submit everything on your behalf.
Silver Law and the Law Firm of David R. Chase jointly have experienced SEC whistleblower lawyers, including a former SEC Enforcement attorney on the team, so you will always have guidance throughout the process. Our SEC whistleblower attorneys can help you if you have information regarding securities or investment fraud, violations of federal securities laws, false filings, market manipulation, or other misconduct. You must provide timely, credible, and original information or analysis to be eligible.
Contact us through our online form or at (800) 975-4345 for a consultation. Our attorneys work on a contingency fee basis. This means that it costs you nothing to hire us, and we collect our fees only if you receive an SEC bounty. Because we get paid when you do, we have the incentive to help you collect the maximum award available.