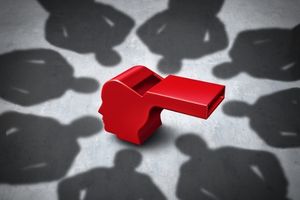 Before sitting down for her now-famous 60 Minutes interview, former Facebook employee Frances Haugen had filed eight complaints with the Securities and Exchange Commission (SEC). In these, she alleged that Facebook was misleading investors in how the company doesn't act against hate crime, how it facilitates the spread of disinformation, how it harms young girls' psychological wellbeing, and much more.
Within days of Haugen's interview, Haugen was testifying on Capitol Hill, members of Congress began debating new legislation to regulate Facebook, and Facebook stock prices dropped 15% from the previous month.
It's hard to imagine that any whistleblower who isn't thinking about Facebook and Haugen, particularly if the allegations would have a large impact on the company or the industry. But there are more practical considerations, in addition to headlines, that could impact a whistleblowing case. Let's consider a few of these.
The larger the case, the longer it will probably take
Haugen isn't the first to have made complaints about Facebook's conduct. What made the difference, from the public reaction to the SEC's investigation, was the sheer volume of material that she had accumulated.
The larger the case, the more facts there will be to gather, so it will probably take longer to investigate and litigate. That's true from your perspective: You may want to take more time to gather evidence before bringing in the information to the SEC. And a bigger case means you will have a longer wait before the case is resolved and you see an award.
That's also true from the prosecutors' point of view: If the company is larger and more influential, expect prosecutors to proceed more cautiously. They will want as solid a case as possible.
Industry-wide issues may complicate liability
A large case may involve other companies, and a huge case may involve industries. If this applies to your complaint, it can take time to sort out how industry practice does (or does not) comport with relevant federal law.
Additionally, a case involving multiple institutions may lead to legal issues beyond those you identified. For example, there could be antitrust issues or conspiracy claims that would broaden the investigation.
Larger cases may garner more media and public attention
Even if your case doesn't result in as much attention as Haugen has received, a larger case is more likely to be covered in the media. You'll want to consider how public scrutiny might impact you and your case, to give yourself time to come up with strategies that address any concerns.
Award distribution may be complicated by competing whistleblower claims
On a more personal level, be aware that larger cases may result in competing whistleblowing claims. While the SEC analyzes who provided original content, which whistleblower's information was more significant, and so on, the fact is that the bigger the case, the more likely others will want a piece of that reward.
If you're becoming a whistleblower, hire an attorney to represent you as soon as possible. An attorney can evaluate the evidence you've acquired and explain the legal issues, so you can understand the full ramifications of your case before you ever contact the SEC. And it's best if you hire experienced securities attorneys, such as those at Silver Law Group and the Law Firm of David R. Chase. For a free, confidential consultation, email us or call today at (800) 975-4345.