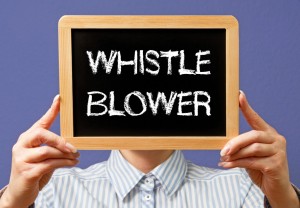 Represents the second award to be issued by the CFTC
The U.S. Commodity Future Trading Commission (CFTC) is seeking important information on infringements against the Commodity Exchange Act (CEA). In a recent announcement, the commission reported that it intended to award a credible whistleblower up to $290,000.
The CFTC's Whistleblower Program provides monetary awards to persons who report violations of the CEA if the information leads to an enforcement action that results in more than $1 million in monetary sanctions. In addition, whistleblowers are eligible for 10 to 30 percent of monies collected.
Whistleblowers play a vital role in providing the CFTC with information that helps the group enforce the Commodity Exchange Act. According to Aitan Goelman, the Director of the Division of Enforcement, "Receiving high quality information from whistleblowers is an essential part of the CFTC's overall enforcement program. Such information allows the staff to bring cases more quickly and with fewer agency resources, and we will continue to provide financial incentives for people with specific and credible information about violations of the CEA to come forward."
Christopher Ehrman, the Director of the CFTC's Whistleblower Office, also stated, "The Whistleblower Office continues to receive high quality information from whistleblowers on a regular basis. The number of tips, complaints and referrals that we receive continues to grow year over year. We are committed to whistleblowers and we value the information that they provide."
The Dodd-Frank Act protects whistleblowers that inform the CFTC of any unlawful acts from being retaliated against by their employers. The first whistleblower award was made on May 20, 2014 in the amount of $240,000. The CFTC Customer Protection Fund provides monetary awards, and money comes from any sanctions paid to the CFTC by any violators of the CEA.
A whistleblower claim to the SEC or CFTC can be complex with many decisions which must be made by the whistleblower. Our attorneys, including former SEC counsel, David Chase, have significant experience representing Wall Street professionals and others in employment disputes.