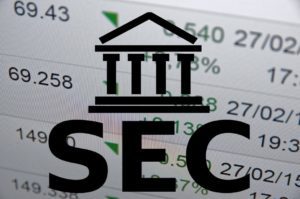 During the 2020 fiscal year, the Office of the Whistleblower reported close to 7,000 whistleblower tips. This number represents the largest number of tips received in the program's ten-year history. Whistleblower claims can be made by ordinary people or those inside the corporate structure who suspect another has or is committing securities fraud.
There are a number of factors likely contributing to this influx of whistleblowers, not the least of which was the economic changes experienced by the nation during the COVID-19 crisis.
In addition to the pandemic-related financial circumstances that may have created the opportunity for parties to commit fraud, the Security and Exchange Commission (SEC) also added stronger protections for whistleblowers in late 2020. Further, we shouldn't discount the collective sense of moral obligation in light of the economic and emotional difficulties brought on by the pandemic.
Our attorneys have seen a rise in investor disputes and currently represent many investors in securities or FINRA arbitration claims for the sale of unsuitable investments, Ponzi schemes, and broker theft.
Why Should You Blow The Whistle?
The SEC incentivizes whistleblowing by offering:
Ultimately, the decision to "blow the whistle" on another's illegal behavior can be a difficult one to make. Whistleblowers must often balance what is right against a host of complicated issues. For example, what if the person committing fraud is a long-time colleague or friend? What if making a report causes innocent people to lose their jobs? At the end of the day, with so much at stake, you might be asking yourself if you have a moral duty to be a whistleblower.
Contact An SEC Fraud Law Firm
While the SEC offers incentives to bring fraudulent activity to light, sometimes your sense of right and wrong is the deciding factor. It's important for those thinking about blowing the whistle to remember that illegal investment activity hurts innocent people.
At the Silver Law Group and the Law Firm of David R. Chase, we understand that the decision to blow the whistle is significant. Our lead attorney, Scott L. Silver, has vast experience in securities fraud and recently wrote well-received guidance on the SEC's whistleblower program. David R. Chase focuses his private practice on protecting defrauded investors after having worked as Senior Counsel for the SEC's Enforcement Division. To learn how our abundantly qualified and competent team can help you, contact us at (800) 975-4345, or online here, for a free and confidential consultation.