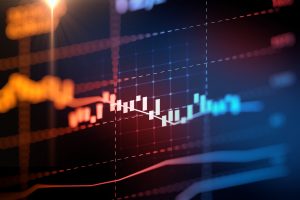 When the Securities and Exchange Commission (SEC) warns investors of types of investment scams—such as boiler room and Ponzi schemes—the agency routinely mentions the high-pressure aggressive sales tactics scammers rely on to help defraud their customers. So let's look at some techniques that fraudsters are using:
It's A Once-In-A-Lifetime Offer!
Scammers use this popular pitch to create a sense of urgency. This false claim conveys that there's a limited quantity (when, of course, there isn't). It communicates that the target will regret passing up this opportunity, so they should invest immediately. That's key because the goal is to convince an investor to forgo the time and research they would normally use to independently investigate the investment.
Guaranteed Huge Returns—At Little-To-No Risk!
This is another classic claim. And this plays on our desire to have a sure thing, but it also plays on our ego—suggesting we'd be fools to pass this up. But responsible, legitimate advisers would make it clear that there is always a risk with stock investment. (If there was a guaranteed profit, then it's likely to be a small return, such as interest from a savings account.) The more someone assures a potential investor of no risk and a big return, the more wary the customer should be.
A Hot Tip On A Hot Buy!
The SEC is also warning investors about sales promoters who are creating newsletters and other materials that provide "independent" recommendations or analyses of an investment. But the fraudsters themselves are writing or paying for that analysis without disclosing its source. As one SEC official recently explained, that's a violation of Section 17(b) of the Securities Act.
High-pressure techniques are often in violation of securities laws and regulations. And they may reveal deeper wrongdoing as well.
Our attorneys have decades of experience representing defrauded investors in securities and investment fraud cases. Frequently representing investors on a contingency fee basis, we have recovered millions of dollars for victimized investors. Our attorneys have handled thousands of FINRA arbitration claims against Wall Street investment banks and many small brokerage firms.
If you are aware of those using aggressive sales techniques to mislead investors, and you're considering becoming an SEC whistleblower, contact the experienced attorneys at Silver Law Group and the Law Firm of David R. Chase. With years of experience in securities fraud and SEC whistleblowing litigation, we are here to help. For a free, confidential consultation, contact us or call us today at (800) 975-4345.