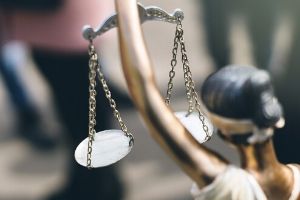 Several agencies are involved in regulating the securities industry and enforcing laws governing investment fraud. Each agency has its own staff and set of rules. Our securities & investment fraud lawyers will help you determine the best place to file your whistleblower claim.
The Securities & Exchange Commission (SEC). The SEC is the primary federal agency regulating investment fraud in the United States. It also oversees all of the stock exchanges and any organization connected with the selling of securities. The SEC enforces the securities laws with a broad range of power, including fines, referral to the Department of Justice for criminal prosecution, revocation or suspension of securities licenses, injunctions, and barring professionals, including attorneys and accountants, from practicing before the commission.
Commodity Futures Trading Commission (CFTC). The CFTC Whistleblower Program handles complaints charging violations of the Commodity Exchange Act, the federal law that governs how commodities are traded in the United States. The CFTC can take enforcement action against any party registered with the commission who improperly engages in commodity futures and options trading on designated domestic exchanges. It can seek various remedies as well, including, among other things, civil monetary penalties, suspension, and revocation of trading privileges, orders of restitution, injunctive relief, asset freezes, and disgorgement of unlawfully acquired benefits.
The Financial Industry Regulatory Authority (FINRA). FINRA is a self-regulating independent organization that enforces the rules applicable to brokers, broker-dealer firms, and funding portals and is generally responsible for policing the securities industry. The enforcement power of FINRA is limited to imposing membership bans and suspensions, levying fines, and ordering disgorgement, restitution, and related remedies.
Individual Stock Exchanges (NASDAQ and NYSE). The individual exchanges also have sophisticated regulatory oversight functions within their operations. For example, the NASDAQ has an Investigations and Enforcement Team investigating misconduct and enforces the exchange's rules. NASDAQ has also contracted with FINRA to undertake specific functions and activities for the exchange while leaving the responsibility and control with NASDAQ.
State Agencies. Individual states also have securities divisions. For example, the Division of Corporations (DOC) in California regulates the offer and sales of securities, while its Enforcement Division enforces the laws and regulations the DOC administers. Similarly, as another example, the New York Investor Protection Bureau is responsible for enforcing New York securities law.
Retaining Experienced SEC Whistleblower Attorneys
Silver Law and the Law Firm of David R. Chase jointly have experienced whistleblower lawyers, including a former SEC Enforcement attorney on the team, so you will have guidance through the process. Our SEC whistleblower attorneys can help you if you have information regarding securities or investment fraud, violations of federal securities laws, false filings, market manipulation, or other misconduct. You must provide timely, credible, and original information or analysis in order to be eligible.
Contact us through our online form or at (800) 975-4345 for a consultation. Our attorneys work on a contingency fee basis. This means that it costs you nothing to hire us, and we collect our fees when you receive an SEC bounty. Because we get paid when you do, we have the incentive to help you collect the maximum award available.