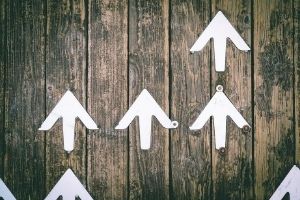 On July 21, 2010, the Dodd-Frank Act was signed into law, establishing one of the most critical pieces of reform legislation, regarding securities and commodities actions worldwide. The purpose of the Act was to promote transparency, financial stability and improve accountability in the financial markets following the 2008 financial crisis.
The Act also created the SEC's Whistleblower's Program, which enacted three primary types of new whistleblower laws:
 Commodity Exchange Act (CFTC) Whistleblower law;
Consumer Financial Protection Board (CFPB) Whistleblower law; and
 Security and Exchange Act (SEC) Whistleblower law.
Under the Act, eligible whistleblowers are entitled to an award of approximately 10-30% of the total monetary sanctions collected in actions brought by the SEC and other regulatory and law enforcement authorities.
Since the inception of the SEC's Whistleblower program in 2010, the amount of whistleblower claims and awards have grown dramatically, as shown by the chart below:

In its 2019 Annual Report to Congress, the SEC commented on this growing trend, stating: "[s]ince the program's inception, the SEC has ordered wrongdoers in enforcement matters brought with information from meritorious whistleblowers to pay over $2 billion in total monetary sanctions, including more than $1 billion in disgorgement of ill-gotten gains and interest, of which almost $500 million has been, or is scheduled to be, returned to harmed investors."
In 2019, over 5,200 whistleblower tips were reported to the SEC – ". . . the second highest number of tips received in a fiscal year and a 74 percent increase since the beginning of the program." For 2020, the historical data points to an even greater number of whistleblower tips expected.
In 2020, the SEC Whistleblower Office has been very active and is recognizing multiple whistleblowers for their assistance in preventing ongoing securities and investment frauds. These cases frequently involve people blowing the whistle on a variety of misconduct from wrongdoing at major brokerage firms to ponzi schemes.
Consistent with the growing trend of awards per year, in July, 2020, the SEC's Whistleblower Office announced three more awards: two undisclosed amounts on July 21, 2020 and one award of over $3.8 million on July 14, 2020. These July awards have brought the total amount of whistleblower awards in 2020 to over $68 million.
Silver Law Group frequently represents financial advisors, compliance officers and other insiders in filing an SEC whistleblower tip and working with our clients before they file a formal complaint to help protect employees from negative repercussions when reporting internal misconduct.
In other circumstances, our attorneys have handled a wide variety of cases involving ponzi schemes, investment frauds, improper private placement offerings and other securities and investment frauds. We work with investors to stop fraud in its place and to help investors recover their losses using several avenues including SEC Whistleblower claims, FINRA arbitration and litigation in state or federal court.
Type Of Misconduct That Can Lead To A Whistleblower Award
If you have, or are aware of information concerning securities fraud or other misconduct, you could receive a significant financial reward for bringing forth this information as a whistleblower.
Unfortunately, whistleblowers frequently face retaliation or other negative consequences for reporting internally or have nowhere to report misconduct because of involvement by senior management. By stepping forward and reporting to the SEC, working with our attorneys on a confidential basis, a whistleblower can prevent more harm to main street investors and protect their own rights as a whistleblower.
The SEC has identified several types of allegations that can lead to a whistleblower award, upon a successful enforcement action: (1) Corporate Disclosures and Financials; (2) Offering Fraud; (3) Manipulation; (4) Insider Trading; (5) Trading and Pricing; (6) FCPA; (7) Unregistered Offerings; (8) Market Event; (9) Municipal Securities and Public Pension; (10) Crypto Currency; (11) ponzi schemes; (12) wall street misconduct; and (11) other securities and investment frauds.  This is not an exhaustive list, and Silver Law Group is well-equipped to assist you in filing a whistleblower claim.
To File A SEC Whistleblower Complaint, Call Silver Law Group Today
The Silver Law Group is prepared to assist your legal needs if you have information regarding securities fraud, financial crimes, ponzi scheme or any other types of illegal conduct, which could lead to whistleblower complaint. The Silver Law Group's invaluable experience, in representing whistleblowers, provides a unique advantage in assisting those who are ready to bring justice to the securities industry.  Working with the Law Offices of David Chase, our attorneys include a former Wall Street defense attorney, SEC prosecutor and more than 50 years of combined experience helping investors recover their investment losses.
Our securities fraud attorneys frequently work with whistleblowers and investors to pursue civil litigation or securities arbitration claims that can operate on parallel tracks with a whistleblower claim. Our attorneys frequently work with investors who have been the victim of a ponzi scheme or other stockbroker misconduct to recover losses while cooperating with an SEC investigation.
Experienced Whistleblower Attorneys
Managing partner Scott L. Silver vigorously advocates for investors and employees who are bringing claims against members of the financial services industry, such as hedge funds, brokerage firms, and individual brokers. He uses insights gained from working at a law firm that represented the financial services industry to anticipate and counter the strategies that may be used against his clients.
Scott has authored an acclaimed whistleblower program outline that is available free of charge upon request. His thorough knowledge of this complex area of the law has led to speaking engagements nationwide, including at law schools, community events, and lawyer conferences. Scott represents clients throughout the U.S. and elsewhere in the world in litigation and in arbitration proceedings before the Financial Industry Regulatory Authority (FINRA), the National Futures Association (NFA), and the American Arbitration Association (AAA).
Partner David Chase, principal of the Law Firm of David R. Chase, PA, joins Scott in fighting for the rights of investors in complex cases involving SEC investigations and securities litigation. David also has a keen understanding of the strategies that defendants may use against his clients, based on his experience working for an international firm that represented many large Wall Street financial institutions. He combines that knowledge with an understanding of how the SEC investigates these matters, having served as a former Senior Counsel in its Enforcement Division and as a Special Assistant U.S. Attorney in the U.S. Attorney's Office Economic Crimes Division.
David's recognition in the field has led to his appointment as a Receiver in various SEC and FTC enforcement cases, which offers him another way to protect the interests of investors. An adjunct professor at the University of Miami School of Law, where he teaches a course on SEC Enforcement, David has served as Chairman of the Securities Litigation Committee for the Dade County Bar Association and as the Co-Chair of the Securities Enforcement Subcommittee for the Business Law Section of the American Bar Association.
Explore Your Options With An SEC Whistleblower Attorney
Our SEC whistleblower attorneys assist employees and investors throughout the U.S. We are ready to help you investigate the details of your situation and determine a course of action that is tailored to your needs and goals. Contact us at (800) 975-4345 or through our online form for a free consultation with a securities fraud attorney.
Our attorneys are prepared to assist your legal needs if you have information regarding securities fraud, financial crimes, or any other types of illegal conduct, which could lead to whistleblower complaint. Our firms' combined, invaluable experience, in representing whistleblowers, provides a unique advantage in assisting those who are ready to bring justice to the securities industry.