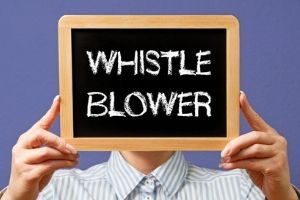 If you are considering filing a whistleblowing report with the United States Securities and Exchange Commission (SEC), you might wonder if the SEC program covers violations that take place abroad. The short answer is: Probably, but it depends.
As a starting point, it's worth noting that there is no requirement for whistleblowers to be US residents or citizens. On the contrary, since the beginning of the SEC's program, eligible whistleblowers from 130 countries—including the United Kingdom, Canada, China, Australia, and India—have come forward with tips for the SEC to review.
When it comes to what (and where) the SEC can investigate, Dodd-Frank Act gives the SEC authority over extraterritorial malfeasance under one of the following two conditions:
1)  when the relevant securities transaction occurs outside of the US, the conduct within the US "constitutes significant steps in furtherance of the [securities] violation," or
2) when the conduct outside of the US still "has a foreseeable substantial effect" within the US.
Therefore, the SEC cannot enforce any wrongdoing anywhere; instead, the case must pass the above "conduct-and-effects" test.
The SEC also accepts tips relating to violations of the Foreign Corrupt Practice Act (FCPA), which, among other things, prohibits bribery of foreign officials and requires proper financial recordkeeping. The SEC's position is that it will investigate FCPA violations "anywhere in the world."
On the other hand, neither the conduct-and-effects test nor the FCPA is the end of the issue. Other factors will be taken into account. For example, even if there is a US violation of law, things may get more complicated if applicable US law is inconsistent with the law in the country where the violation occurred.
Whistleblowing cases are always complex, but this is even more true for those with international actors. That is why it's important to be represented by experienced securities attorneys—like those at Silver Law Group and the Law Firm of David R. Chase—so you understand all of the relevant concerns. For a free, confidential consultation, email us or call us today at (800) 975-4345.