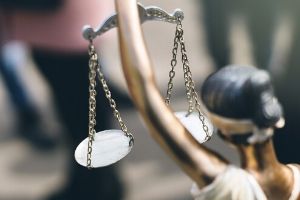 Financial fraud is a serious crime with heavy financial penalties and jail time. Yet people still try to mislead shareholders, bilking investors and destroying companies. Not every financial fraud case ends up on Netflix like biotech entrepreneur and Theranos founder Elizabeth Holmes. But many of the most notorious financial fraud cases are just as fascinating.
Enron
The Enron scandal is perhaps one of the best-known incidents of accounting fraud. Enron used accounting loopholes by using off-balance-sheet entities to hide billions in bad debt while simultaneously inflating its earnings. Shareholders lost more than $74 billion when its share price collapsed in the wake of the investigation. The CEO and former CEO were both sentenced to jail time, and the scandal led to Enron's bankruptcy and the dissolution of the accounting firm Arthur Andersen.
Waste Management
Waste Management was once the largest waste management company in the country, growing by offering additional services and acquiring smaller waste management companies throughout the U.S. However, when growth slowed in the early 1990s, the company began inflating profits by $1.7 billion, defrauding investors of more than $7 billion. The SEC called the scandal "one of the most egregious accounting frauds we have ever seen. "
Freddie Mac
Government-sponsored mortgage finance company Freddie Mac made headlines in June 2003 when it disclosed that it had misstated earnings by more than $5 billion from 2000 to 2002. While Freddie Mac never admitted wrongdoing, the company ultimately paid $50 million to settle fraud charges with the SEC. Additionally, four former Freddie Mac executives agreed to pay restitution and more than a half-million in fines to settle negligent conduct charges.
WorldCom
WorldCom was a telecommunications giant involved in one of the biggest accounting scandals and one of the largest bankruptcies of all time. At the peak of the dotcom bubble, the company's market capitalization was more than $175 billion. When the bubble burst and companies slashed their telecommunications budgets, WorldCom began inflating its net income and cash flow by recording its expenses as investments. The company exaggerated its income by more than $4.5 billion between 2001 and 2002. WorldCom filed for bankruptcy in July of 2002, just one month after its auditor, accounting firm Arthur Andersen, was convicted of obstruction of justice in the Enron case.
Hire an Experienced Whistleblower Attorney
If you're debating whether to become an SEC whistleblower, you need legal guidance to protect yourself and your rights. At Silver Law Group and the Law Firm of David R. Chase, our skilled attorneys can provide guidance and advice, helping you investigate your claim. Call us today at (800) 975-4345, or email us to set up a free consultation.