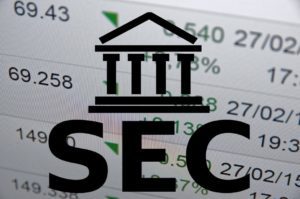 What does a fraudulent CEO do when he discovers a whistleblower in his company? In the case of NS8's founder and CEO Adam Rogas, he impeded the employee's access to company systems, raided his personal electronic accounts, prevented the employee from contacting the SEC and fired them once discovering that they were reporting the fraud.
From at least 2018 through mid-2020, Rogas falsified bank statements to show investors that NS8 was earning much more than it really was. The altered bank statements showed that the company was earning millions in customer revenue and had tens of millions in on-hand assets. The company had much less in both revenue and assets than the falsified bank statements showed.
Rogas used these falsified bank statements to raise $149 million after presenting the documents to two NS8 securities offerings in 2019 and 2020. From this fundraising, Rogas collected $17.5 million of investor funds for himself.
In addition to Rogas, there were three "relief defendants," or Rogas-affiliated companies that were part of the SEC's action:
NS8 FP, LLC
2020 MVP, LLC
Rogassi Enterprises, LLC
On September 18, 2020, the SEC filed an emergency action against Adam P. Rogas and his company NS8, a private technology company. Offering fraud detection and prevention software to e-commerce platforms, NS8 was founded in 2016 by Rogas and three other individuals. He thwarted detection by ensuring that he alone had access to the bank account he used for the deception. Even after the SEC contacted NS8, Rogas continued his deceptions.
The SEC filed an amended complaint on November 22, 2022, adding defendant Paul G. Korol, a co-founder of NS8. Korol continued to recruit investors for the company knowing that Rogas was falsifying documents and defrauding investors. In addition, Korol sold his own shares in NS8 in a transaction involving an unsuspecting investor, wrongly earning $6.22 million from the sale with protection.
The SEC Whistleblower
The amended petition also details the actions of a company employee turned whistleblower who knew what was happening at NS8. Rogas retaliated against this employee after notifying the company that they had a whistleblower working there.
The employee reported these concerns internally in both 2018 and 2019. In July of 2019, the employee submitted a tip to the SEC. On August 9, 2019, the whistleblower discussed these concerns directly with the NS8 Chief of Staff (COS) and their supervisor. In the discussion, the whistleblower stated that they would report the wrongdoing to customers, investors, and other interested parties unless the company made changes.
Later in the day the whistleblower received an "urgent" call from the COS, after which Rogas and the COS locked them out of the company network and NS8's offices. After accessing the whistleblower's system, they accessed their personal accounts (Hotmail, Facebook, etc.) containing information submitted to their attorney, correspondence, and information sent to the SEC.
On August 12, the whistleblower had another meeting with the COS, the supervisor, and Rogas, in which their concerns were repeated. Rogas had the whistleblower fired three days later. The next day, Korol texted Rogas: "[W]e need to talk about [the Employee]." "Make sure he doesn't do any damage[.]" Korol later bragged to Rogas that he had a conversation with the terminated employee that night, stating, "I taught him a lesson tonight on what you can do and not[.]"
Despite being notified that the SEC was aware of the fraud, Rogas continued to falsify bank statements.
SEC Whistleblower Retaliation
In multiple message exchanges, Rogas and Korol discuss other employees who began to suspect and ultimately discover that the company did not have the funds they claimed. At one point, Korol asks Rogas, "can u erase everything?"
One year after the whistleblower's departure, in August of 2020, another employee in NS8's Finance Department discovered the true balance of the Revenue Account and discovered the falsified transactions. On September 1, 2020, Rogas resigned from NS8.
Korol was complicit in Rogas' deception, and both are now named in the petition, along with the relief defendants. The SEC filed both petitions in the United States District Court in the Southern District Of New York, and requests both disgorgement of all ill-gotten gains by all defendants as well as a jury trial.
Retaining Experienced SEC Whistleblower Attorneys
Whistleblowers help everyone by notifying authorities of conduct that harms the public, while also earning financial compensation for themselves. Hiring experienced SEC counsel will greatly increase your chances of the SEC initiating an investigation based on your information. If you wish to remain anonymous, you must be represented by an attorney, who will submit everything on your behalf.
Silver Law and the Law Firm of David R. Chase jointly have experienced SEC whistleblower lawyers, including a former SEC Enforcement attorney on the team, so you will always have guidance throughout the process. Our SEC whistleblower attorneys can help you if you have information regarding securities or investment fraud, violations of federal securities laws, false filings, market manipulation, or other misconduct. You must provide timely, credible, and original information or analysis in order to be eligible.
Contact us through our online form or at (800) 975-4345 for a consultation. Our attorneys work on a contingency fee basis. This means that it costs you nothing to hire us, and we collect our fees when you receive an SEC bounty. Because we get paid when you do, we have the incentive to help you collect the maximum award available.