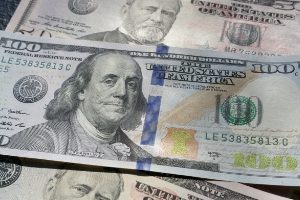 On June 3, 2019, the SEC announced that two individuals will share a $3M award after providing information that led to a successful action surrounding a securities law violation. Since they supplied this information jointly, they will each receive half of the award. The amount is 30% of the financial penalties imposed on their former employer, identified by The Wall Street Journal and legal counsel for both individuals Merrill Lynch. (The SEC does not identify whistleblowers, their company, or any identifying information.)
Two former Merrill Lynch investment advisors were concerned about an investment product that wasn't doing well, and the company didn't properly or completely disclose fixed costs associated with it. Called "Strategic Return Notes," it immediately lost value after its 2010 launch. The two advisors secretly recorded their calls with ML executives who advised them to avoid admitting to the clients who complained that these products were, in fact, flawed. Eventually, the two advisers left Merrill Lynch for UBS in 2012.
The agency credited the two advisors with not only helping the company, but working with Merrill Lynch's compliance program to correct the misconduct. Additionally, the pair also identified potential witnesses. The firm paid $10M in fines in 2016 to settle the SEC's claim that they failed to identify certain fixed costs in the sale of their product. The firm offered and sold approximately $150M of these notes in 2010 and 2011 to over 4,000 retail investor accounts. In the settlement, Merrill Lynch didn't admit or deny any of the accusations.
SEC Whistleblower Program
The SEC's Whistleblower program allows those with inside knowledge of wrongdoing to anonymously report the information without fear of retaliation. Awards are paid from a fund of monies collected in fines and other monetary sanctions imposed by the SEC. Investor funds are not used to pay these whistleblower awards.
Our firm represents stockbrokers, financial advisors, and others in employment disputes connected to potential SEC whistleblower claims. These matters can become complex and the whistleblower has many statutory rights. Our attorneys can protect you and help maximize a recovery.
Silver Law Group is a nationally-recognized securities law firm headquartered in South Florida representing investors worldwide with their claims for losses due to securities and investment fraud. The firm has successfully recovered multi-million dollar awards for its clients through securities arbitration and the courts. To contact Scott L. Silver to discuss your legal matter, call toll-free (800) 975-4345 or e-mail him at SSilver@silverlaw.com.
Silver Law Group represents investors in securities and investment fraud cases. Our lawyers are admitted to practice in New York and Florida and represent investors nationwide to help recover investment losses due to stockbroker misconduct. If you have any questions about how your account has been handled, call to speak with an experienced securities attorney. Most cases are handled on a contingent fee basis, meaning that you won't owe us until we recover your money for you. Contact us today and let us know how we can help.