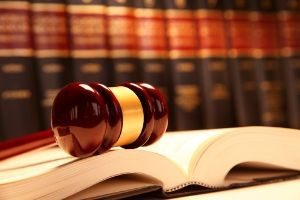 An anonymous tip from an employee led to an internal review as well as an SEC review that ended with the award of $4.5 million in May.
The unidentified employee first sent the anonymous tip to the employer, alleging "significant wrongdoing." The company then conducted its own investigation and self-reported its findings to the SEC, who then launched its own investigation into the allegations.
Because the employee also reported the conduct to the SEC within 120 days of reporting it to the company, the individual was also eligible to be awarded monies under the 2011 provisions enacted to encourage internal reporting. The SEC noted that this was the first time a claimant was given an award, which can total anywhere from 10% to 30% of monies recovered when sanctions exceed $1 million.
Whistleblowers are eligible for an award when they provide "original, timely, and credible information that leads to a successful enforcement action." The award is paid from a specific protected fund of collected fines, not from investor funds.
As always, the SEC does not identify either the company or the individual responsible for the reporting. Anonymity is intended to incentivize reporting, and to ensure the safety of the whistleblowers. Experienced counsel can help SEC whistleblowers keep their anonymity while maximizing the recovery.
Scott Silver is a former Wall Street defense attorney who is now an investor advocate. Scott frequently writes and speaks about investor rights and the SEC's fiduciary duty rule.
Silver Law Group represents investors in securities and investment fraud cases. Our lawyers are admitted to practice in New York and Florida and represent investors nationwide to help recover investment losses due to stockbroker misconduct. If you have any questions about how your account has been handled, call to speak with an experienced securities attorney. Most cases are handled on a contingent fee basis, meaning that you won't owe us until we recover your money for you. Contact us today and let us know how we can help.