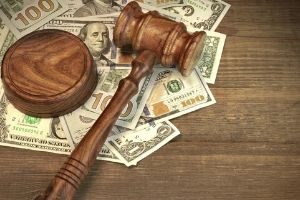 On Friday, November 15, 2019 The Securities and Exchange Commission (SEC) announced that a whistleblower award of more than $260,000 had been given to three people who jointly alerted the agency to a "well-concealed fraud targeting retail investors."
The SEC's press release does not identify the fraud specifically, but does say that the whistleblowers were harmed investors themselves.
Jane Norberg, Chief of the SEC's Office of the Whistleblower said "Because of the whistleblowers' information and assistance early in the investigation, the SEC had strong evidence about a fraudulent scheme operated by recidivist violators. This matter exemplifies the importance of the SEC's whistleblower program to the agency's enforcement efforts and commitment to protect investors."
Collecting An SEC Whistleblower Award
To be eligible for a whistleblower award, a person must provide the SEC with original, non-public information that leads to a successful enforcement action. A whistleblower award can range from 10 to 30 percent of the money collected when the sanction is $1 million or more. Since giving its first award in 2012, the SEC has paid 70 whistleblowers about $387 million.
SEC Charges Violators Of Whistleblower Protection Rules
In addition to giving financial awards to whistleblowers, the SEC charges violators of its whistleblower protection laws.
Recently, the Securities and Exchange Commission (SEC) filed an amended complaint alleging that Collectors Café, an online memorabilia auction company, and its CEO Mykalai Kontilai, illegally tried to stop investors from reporting misconduct to the government in violation of the whistleblower protection rules.
The SEC was already charging Kontilai and Collectors Café with operating a "fraudulent $23 million securities offering based on false statements to investors."
The new charges allege that Collectors Café and Kontilai held investors' money captive until they agreed not to go to law enforcement with charges of misconduct, which is illegal and violates the SEC's whistleblower protection rules.
The SEC's amended complaint charges Kontilai and Collectors Café with violations of whistleblower and antifraud provisions of federal securities laws and seeks permanent injunctions, penalties, and disgorgement.
SEC Whistleblower Attorneys
Our attorneys represent whistleblowers including current and former employees of major brokerage firms. The SEC does not disclose the identity of whistleblowers or any information that could directly or indirectly identify someone, if that is requested by the SEC whistleblower and the individual is represented by counsel.
Individuals may file a whistleblower claim on their own, but many prefer to do so with the assistance of an experienced law firm that can help them through the process and give them the best odds of collecting an award. Also, a whistleblower may remain anonymous if represented by counsel.
Silver Law Group represents whistleblowers in securities and investment fraud cases reported to the SEC. Our lawyers are admitted to practice in New York and Florida and represent SEC whistleblowers nationwide. Whistleblower cases handled on a contingency fee basis, meaning no fee will be charged unless the client gets paid. Call us toll free at 800-975-4345, or use our online contact form to get in touch.