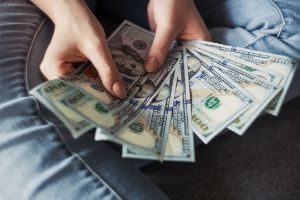 The CFTC (Commodities Futures Trading Commission) has announced that it will award over $1,000,000 to a whistleblower for providing a tip that helped to expose a scheme that violated the CEA (Commodity Exchange Act).
According to the press release, the whistleblower gave information first through their employer's compliance program to another regulator, then to the CFTC.
The scheme isn't named, but the release states that the tip led to charges being filed by the CFTC.
Eligibility For CFTC Whistleblower Awards
The CFTC calls the award significant for recognizing that whistleblowers are eligible for awards for:
"1. being the original source of information the CFTC receives from another regulator, or
a tip that leads to evidence of a violation the CFTC ultimately charges, even if the reported conduct does not form the basis for those charges."
CFTC Whistleblower Office Director Christopher Ehrman said "As the specific facts and circumstances of this matter demonstrate, the whistleblower does not have to identify the exact wrongdoing the CFTC ultimately charges—it is enough for their information to lead CFTC investigators directly to evidence of one or more of the agency's claims. Here, the whistleblower identified a problem in one area, and our Division of Enforcement used that knowledge and the whistleblower's subsequent assistance to uncover illegality in another."
About The CFTC Whistleblower Program
The CFTC has awarded about $100 million to whistleblowers since issuing its first award in 2014. The actions related to the awards have resulted in over $800 million in monetary relief.
The Commodity Exchange Act gives confidentiality protection to whistleblowers whether or not an award is given. Whistleblowers can receive between 10% and 30% of the money collected from sanctions.
Collecting CFTC Whistleblower Rewards
If you would like to submit a tip about suspicious behavior to the CFTC, you can complete Form (TCR) Tip, Complaint, Referral. Tipsters are encouraged to provide as much information and supporting material as possible.
Individuals may file a whistleblower claim on their own, but many prefer to do so with the help of an experienced law firm that can lead them through the process and help them to have the best odds of collecting an award.
Silver Law Group represents whistleblowers in securities commodities and investment fraud cases reported to the CFTC as well as the SEC. Our lawyers are admitted to practice in New York and Florida and represent whistleblowers nationwide. These cases handled on a contingency fee basis. Call us toll free at 800-975-4345, or use our online contact form to get in touch.