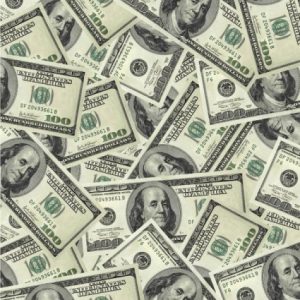 The Securities and Exchange Commission has awarded at least $8.95 million to four whistleblowers in May 2016.
The first award was on May 13, 2016, when the SEC awarded a whistleblower $3.5 million for providing a tip that strengthened the SEC's case in an ongoing investigation.  According to the order determining the whistleblower award claim, the tip helped give the SEC leverage in settlement negotiations with the bad-acting party.
A few days later on May 17, 2016, the SEC announced it would award between $5 million and $6 million to a former company insider whose tip led the SEC to uncover securities violations that would have been nearly impossible for it to discover without the whistleblower's information.  That award, according to the press release, is the SEC's third highest to a whistleblower.
Finally, on May 20, 2016, the SEC announced it would jointly award more than $450,000 to two individuals for a tip that led the agency to open a corporate accounting investigation and for the two individuals' assistance once the investigation was underway.
In the aggregate, the Whistleblower program has awarded more than $68 million to 31 whistleblowers with close to 15 percent of that number being paid out in the past two weeks.
The Dodd-Frank Act established the whistleblower program in 2012, and it entices "whistleblowers" to come forth and help the SEC identify possible fraud and other violations much earlier than might have been possible, consequently reducing harm to investors, preserving the integrity of U.S. capital markets, and swiftly holding perpetrators of unlawful conduct accountable, according to the SEC Office of the Whistleblower website.
Additionally, the Act offers confidentiality, protection from retaliation, and rewards fraud tipsters for reporting wrongdoing that leads to an SEC enforcement action in which over $1 million in sanctions is ordered.  The award can range anywhere from 10 to 30 percent of the sanctions, according to the website.
Scott L. Silver, managing partner of the Silver Law Group, was an early proponent of the legislation and authored a primer on the SEC Whistleblower Program.  Our legal team includes former defense attorneys and government prosecutors now working together to protect whistleblowers.
Silver Law Group is committed to the protection of whistleblowers through the whistleblower claim process and can prosecute your whistleblower claims.  If you have questions about your legal rights as a whistleblower, please contact Scott Silver of the Silver Law Group for a free consultation at ssilver@silverlaw.com or toll free at (800) 975-4345.