The US Securities and Exchange Commission's Whistleblower Program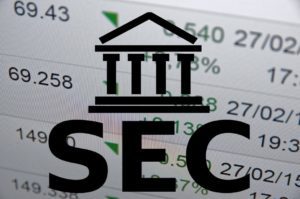 passed the $1 billion mark of awards in September of 2021. To mark the occasion, SEC Chair Gary Gensler discussed the significance of this milestone in an official SEC YouTube video. At the time, the SEC had paid out bounties of $1,074,010,519.76 to 207 individuals for their information and assistance. (The latest press releases have not indicated the number of whistleblowers who have been awarded bounties.)
Emphasizing the important public service that whistleblowers provide, Mr. Gensler discussed how their contributions to the SEC's law enforcement "help us to be better cops on the beat." Whistleblowers offer their time and service to the commission to assist in investigations and enforcement actions. Ultimately, their assistance helps the SEC to protect the public from misconduct and assist in helping them recovering lost investment funds.
A whistleblower's intimate knowledge of the activity and/or the persons involved in fraudulent activities make it easier for the SEC to identify the wrongdoing and have a successful enforcement action. Mr. Gensler emphasized that making the decision to come forward isn't taken lightly.
The SEC has its own YouTube channel with an entire library of videos dating back more than 12 years. Chairman Gensler has his own playlist of "Office Hours" in which he discusses relevant topics such as "short selling," celebrity endorsements of investments, cybersecurity in investing, Sarbanes-Oxley, and other investment relevant topics.
Retaining Experienced SEC Whistleblower Attorneys
Whistleblowers help everyone by notifying the SEC of conduct that harms the investing public, while also earning financial compensation for themselves. Hiring experienced SEC counsel may greatly increase the probability that the SEC initiates an investigation based on your information. If you wish to remain anonymous, you must be represented by an attorney, who will submit everything on your behalf.
Silver Law and the Law Firm of David R. Chase jointly have experienced SEC whistleblower lawyers, including a former SEC Enforcement attorney on the team, so you will always have guidance throughout the process. Our SEC whistleblower attorneys can help you if you have information regarding securities or investment fraud, violations of federal securities laws, false filings, market manipulation, or other misconduct. You must provide timely, credible, and original information or analysis in order to be eligible.
Contact us through our online form or at (800) 975-4345 for a consultation. Our attorneys work on a contingency fee basis. This means that it costs you nothing to hire us, and we collect our fees only if you receive an SEC bounty. Because we get paid when you do, we have the incentive to help you collect the maximum award available.