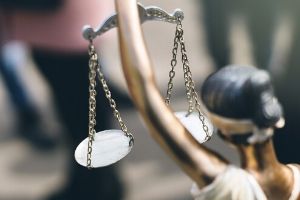 The SEC settled charges against CRBE, a Dallas-based commercial real estate services and investment firm, for using a clause in their separation agreements that violated the Securities and Exchange Commission's whistleblower protection rule. Departing employees could receive separation pay only if they signed a release that stated they had not filed any complaints against the firm with the SEC or any other federal agency. This violates the SEC's whistleblower protection rule for those employees. During 2021 and 2022 nearly 900 former employees had signed this release as part of their separation agreement.
Those agreements would impede a former employee from filing a claim. Making it contingent for employees to receive separation pay was an action intended to directly prohibit them from contacting any federal agency regarding the company. This directly violates whistleblower provisions under Exchange Act Rule 21F-17(a).
Following the SEC's notification to CRBE, the firm worked with SEC staff on remedial actions. These included revisions of its separation agreement. The firm also contacted the 800 former employees who signed the previous agreement to notify them that they were entitled to their right as a whistleblower to contact the SEC to discuss potential violations of US securities laws.
Once the SEC notified CRBE of its impending investigation, the firm began working with the SEC to remedy the situation. The firm neither admitted nor denied the findings and agreed to a settlement with the SEC for $375,000 in civil penalties. CBRE also consented to the cease-and-desist order and agreed to immediately discontinue committing or causing any violations of the same whistleblower protection rule.
The SEC noted that although the separation agreements included clauses that denied departing employees the right to become a whistleblower, no employee had been impeded by the clause.
Retaining Experienced SEC Whistleblower Attorneys
Whistleblowers help everyone by notifying the SEC of conduct that harms the investing public, while also earning financial compensation for themselves. Hiring experienced SEC counsel may greatly increase the probability that the SEC will initiate an investigation based on your information. If you wish to remain anonymous, you must be represented by an attorney, who will submit everything on your behalf.
Silver Law Group and the Law Firm of David R. Chase jointly have experienced SEC whistleblower lawyers, including a former SEC Enforcement attorney on the team, so you will always have guidance throughout the process. Our SEC whistleblower attorneys can help you if you have information regarding securities or investment fraud, violations of federal securities laws, false filings, market manipulation, or other misconduct. You must provide timely, credible, and original information or analysis to be eligible.
Contact us through our online form or at (800) 975-4345 for a consultation. Our attorneys work on a contingency fee basis. This means that it costs you nothing to hire us, and we collect our fees only if you receive an SEC bounty. Because we get paid when you do, we have the incentive to help you collect the maximum award available.