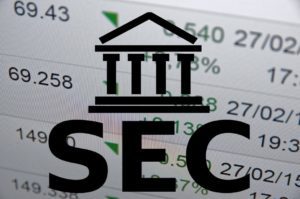 The rash of cryptocurrency failures, cybersecurity failings, and potential for money laundering are a focus of the U.S. Securities and Exchange Commission (SEC) examiners in the coming year. The high-profile FTX case and criminal charges against Sam Bankman-Fried and others have brought the issues to the SEC's attention. The SEC handled 24 enforcement actions involving cryptocurrency in the first half of 2023.
Going forward, the SEC will pay closer attention to cryptocurrency assets and companies, as well as anti-money laundering (ALM) programs going into 2024.
The examinations division conducts assessments of investment advisers, investment firms, broker-dealers, transfer agents, municipal advisers, securities-based swap dealers, clearing agencies, and various self-regulatory organizations. The report clarifies that the listed priorities are not an in-depth compilation of the division's areas of focus.
In a report released on October 16, the SEC's Division of Examinations released its annual report on examination priorities. It will emphasize emerging financial technology (fintech), ALM, along with information security and operational resiliency in the coming year. Last year's concerns, which included "greenwashing," the practice of promulgating environmentally friendly practices without substantiation, was not mentioned.
Richard Best, the head of the SEC's examinations division, emphasized in a statement that disclosing these priorities annually motivates firms to concentrate their compliance and surveillance efforts on aspects that could present increased risks to retail investors.
"We hope that aligning the publication of our examination priorities with the beginning of the SEC's fiscal year will provide earlier insight to registrants, investors, and the marketplace of adjustments in our areas of focus year to year," Best said.
Cybersecurity Risks
The exams division report also notes that "operational disruption risks remain elevated due to the proliferation of cybersecurity attacks, firms' dispersed operations, intense weather-related events, and geopolitical concerns. The division will continue to review broker-dealers' and advisers' practices to prevent interruptions to mission-critical services and to protect investor information, records, and assets."
The exams division also has a crucial role in both protecting investors and assisting the formation of capital, according to SEC Chair Gary Gensler. In a statement, Gensler said, "In examining for compliance with our time-tested rules, the division helps registrants understand the rules as well as ensures that markets work for investors and issuers alike. The division's efforts, as laid out in the 2024 priorities, enhance trust in our ever-evolving markets."
Exam staff will pay particular attention to policies and procedures of the firms, along with governance practices, oversight of third-party vendors and internal controls. Ransomware attack responses and other incidents are also part of that focus. Staff will also examine how broker dealers train their staff on things like protection of customer records and information and prevention of identity theft.
Additional focus will be on the offering of new products and services, particularly the use of third-party providers and the risks involved, as well as "technological and online solutions that service online accounts aimed at meeting the demands of compliance and marketing."
Cryptocurrency
Exam staff will offer a specific focus on activities surrounding crypto assets and other aspects, including:
Recommendations
Offers
Advice
Sales
Trading
The exams division will continue to monitor the firms and perform exams when needed due to the volitivity and activity surrounding the crypto asset markets.
Retaining Experienced SEC Whistleblower Attorneys
SEC whistleblowers help everyone by notifying the SEC of conduct that harms the investing public, while also earning financial compensation for themselves. Hiring experienced SEC counsel may greatly increase the probability that the SEC will initiate an investigation based on your information. If you wish to remain anonymous, you must be represented by an attorney, who will submit everything on your behalf.
We have experienced SEC whistleblower lawyers, including a former SEC Enforcement attorney on the team, so you will always have guidance throughout the process. Our SEC whistleblower attorneys can help you if you have information regarding securities or investment fraud, violations of federal securities laws, false filings, market manipulation, or other misconduct. You must provide timely, credible, and original information or analysis to be eligible.
Contact us through our online form or at (800) 975-4345 for a consultation. Our attorneys work on a contingency fee basis. This means that it costs you nothing to hire us, and we collect our fees only if you receive an SEC bounty. Because we get paid when you do, we have the incentive to help you collect the maximum award available.