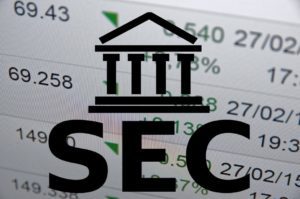 Leaders of the Securities and Exchange Commission (SEC) recently released its 2022 priorities for its Department of Examinations (EXAMS)—the office charged with monitoring risks and protecting investors. The SEC has made a point of saying the list is just a guideline. EXAMS will still pursue other investigations not on the list. But for those who are considering becoming a whistleblower, it can help strategize your reporting.
EXAMS' priorities include:
Private fund management— including calculation of fees, risk management, and portfolio strategies, with an emphasis on private funds investing in Special Purpose Acquisition Companies (SPACs) where the fund adviser is also the SPAC sponsor
Violations of fiduciary duties—such as broker-dealer and SEC-registered investment advisers (RIAs) failure to protect retail investors, through conflicts of interest, insufficient or inaccurate disclosures, account conversions, and rollovers
Crypto and emerging technologies—including failure to meet the standards of conduct when offering, selling, and trading crypto-assets, and RIAs and broker-dealers' use of automated digital investment advice (a.k.a. "robo-advisers") to boost sales
Again, if you're vacillating on whether a case is significant enough to file, and your case matches the agency's priorities, use that as a factor in your calculation to realize the SEC wants to hear from you.
On the other hand, if your case is a type not included in the list, you should make sure you have the most compelling filing possible—so the SEC understands from the get-go why it should get involved in your case. The SEC's mission of stopping Ponzi schemes, market manipulation, retail investor fraud and supporting FINRA's mission of regulating Wall Street is ongoing.
Whether you have a whistleblowing case at the top of the SEC's priorities list or an issue not yet on the SEC's radar, contact the attorneys at Silver Law Group and the Law Firm of David R. Chase. For a free, confidential consultation, email or call us today at (800)975-4345.