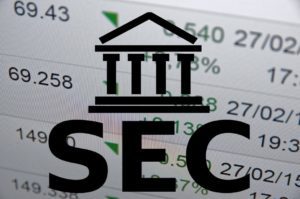 Given both the breadth of the activities that can constitute violations of the Foreign Corrupt Practices Act (FCPA) (since it precludes giving anything of value) and the severity of the possible penalties (prison terms and millions of dollars in fines), the Department of Justice (DOJ) and Securities and Exchange Commission (SEC) have created lists of "red flags," so executives can know when they are in danger of violating the law.
Red flags include:
The business transaction takes place in a nation known for corruption
The involved parties have a history of previous bribery allegations
The involved parties have a poor business reputation
The involved parties are known for having a poor (or nonexistent) compliance program
There is a lack of due diligence by the involved parties
Since FCPA violations often involve a third party acting as an intermediary between the covered person and entity and a foreign official, there are also red flags for third parties:
The third party is involved at request of the foreign official
The third party is a relative or close ally of the foreign official
The third party will receive excessive compensation or unreasonably large discounts
The third party has vaguely described services (even in agreements)
The third party isn't normally engaged in this type of business
The third party is a shell company for an offshore jurisdiction or requests payment to offshore bank accounts
If you have concerns that your employer, a related contractor, or other organization is violating FCPA or other SEC rules, don't wait. Contact experienced securities whistleblower attorneys to review your case and help you decide on the best course of action. The attorneys at the Silver Law Group and the Law Firm of David R. Chase have many years of experience in representing our clients in securities and related issues—from filing a whistleblowing report to obtaining an award. For a free, confidential consultation, contact us or call today at (800) 975-4345.