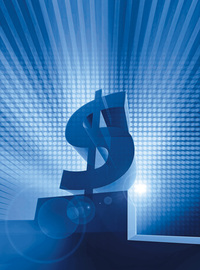 The U.S. Commodity Futures Trading Commission ("CFTC") announced on April 4, 2016 an award of more than $10 million to a whistleblower who provided important, original information that led to a successful CFTC enforcement action.
The award is the largest made by the CFTC's whistleblower program, according to a CFTC press release.
The CFTC whistleblower program, like the SEC's program, was created by the 2010 Dodd-Frank Act.  It allows for payment of monetary awards to whistleblowers who voluntarily provide the CFTC with original information about violations of the Commodity Exchange Act ("CEA") that lead the CFTC to bring an enforcement action that results in more than $1 million in sanctions.  The total amount of the whistleblower award, according to the CFTC's program website, is between 10 and 30 percent of the monetary sanctions collected in the CFTC action.
Additionally, the CFTC can award whistleblowers whose information leads to the successful enforcement of a related action brought by another governmental entity where that action is based on original information submitted to the CFTC, and the CFTC also brings an action based on that same information, according to the press release.
The CFTC is legally required to protect the confidentiality of whistleblowers and does not disclose information that might directly or indirectly reveal a whistleblower's identity, according to the press release.
In addition to confidentiality protection, employers may not retaliate against whistleblowers for reporting violations of the CEA to the CFTC.  This includes, in general, prohibitions on discharging, demoting, suspending, threatening, harassing, directly or indirectly, or in any other manner discriminating against a whistleblower because of any lawful act done by the whistleblower.
Under the Dodd-Frank Act, whistleblower awards for both the CFTC and SEC programs now number close $60 million, and the awards are getting more frequent.  In March 2016, the SEC awarded nearly $2 million to three whistleblowers and it also awarded $700,000 in January 2016.
Scott L. Silver, managing partner of the Silver Law Group, was an early proponent of the legislation and authored a primer on the SEC Whistleblower Program.  Our legal team includes former defense attorneys and government prosecutors now working to protect whistleblowers.
Silver Law Group is committed to the protection of whistleblowers through the whistleblower claim process and can prosecute your whistleblower claims.  If you have questions about your legal rights as a whistleblower, please contact Scott Silver of the Silver Law Group for a free consultation at ssilver@silverlaw.com or toll free at (800) 975-4345.