David Chase, managing partner of The Law Firm of David R. Chase P.A. and a and publisher of www.secwhistleblowerlawyers.net, appeared on Bloomberg TV News to discuss GameStop (GME) stock's recent meteoric increase in price.
Did Securities Fraud Happen?
GameStop's rise was helped in large part by social media posts on Reddit's WallStreetBets thread and other platforms, such as YouTube. The question everyone wants answered, which was asked of David Chase in the Bloomberg interview, is: did illegal activity and securities fraud occur?
"Well, it depends," David answered.
As former senior counsel at the SEC's enforcement division, David Chase reminded the Bloomberg host that there is only so much that the SEC can do and exactly what happened is not clear yet.
"If what's going on is…being fueled by false information, manipulation, individuals touting the stock who are being compensated and not being disclosed, etc, that may be the basis for the SEC to take action. However, if this is simply a matter of social media and individual investors, retail investors, and others, who are bidding up the stock…the SEC is not in the business of second-guessing speculation even though it may be reckless or extreme…They're going to have to find evidence of fraud and manipulation," David Chase told Bloomberg.
The SEC's mission is to enforce the federal securities laws, ensure fair and efficient markets, and to ensure market integrity. The Commission released a statement that it was monitoring the situation and reviewing the activities of market participants.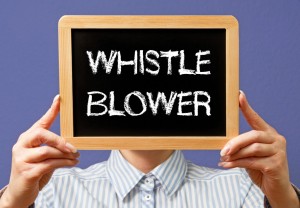 David said that what has recently happened with GameStop and other stocks could cause the SEC to create additional rules and regulations that ensure the integrity and functioning of the market. "What I think we're seeing here is somewhat unique. It's a dynamic involving retail investors…primarily moving the markets, creating short squeezes that hedge funds and sophisticated institutional investors are on the wrong side of apparently, and it is causing I think on some level market disruptions, and that is fair game for the SEC."
Scott Silver Interviewed For CNBC Article
Scott Silver, Silver Law Group's managing partner and a and publisher of www.secwhistleblowerlawyers.net, was recently interviewed for a CNBC article about the GameStop (GME) bull who is behind the Roaring Kitty YouTube streams.
It was revealed by Reuters that Keith Patrick Gill, a 34-year-old financial advisor who recently worked for MassMutual, is the individual behind both the Roaring Kitty YouTube streams and a Reddit user named DeepF***ingValue. These accounts made the bull case for GameStop and apparently caused massive amounts of retail investment dollars to pour into the stock.
"If he is what he says he is, he's not breaking the law. There's absolutely nothing wrong to tell others to buy a stock if it's honest and in good faith," Scott Silver told CNBC.
If you know of unlawful market manipulation, you may be eligible for an SEC whistleblower award. To be eligible, original information or analysis must be provided that is timely and credible. If the SEC collects a sanction of $1 million or more, whistleblowers may receive between 10% and 30% of the sanction. Whistleblowers serve the public interest by alerting the authorities to conduct that harms everyday investors, while also earning financial compensation for themselves.
Retaining Experienced SEC Whistleblower Attorneys
Our SEC whistleblower attorneys can help you if you have information regarding securities or investment fraud, including pump and dump schemes and other violations of federal securities laws. To be eligible for a whistleblower award, you must provide timely, credible, and original information or analysis.
Contact us through our online form or at (800) 975-4345 for a consultation. Our attorneys work on a contingency fee basis, which means there's no cost to hire us and we have the incentive to get you the maximum award.