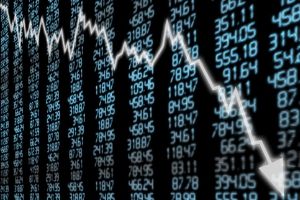 In May 2022, the Securities and Exchange Commission (SEC) announced that it had filed an emergency action to freeze the assets of StraightPath Venture Partners and other defendants. The SEC alleged that the defendants were committing ongoing securities violations, having already racked up $410 million from 2,200 defrauded investors. The defendants are said to have been running a large network of unregistered broker-dealers who sold shares of a pre-initial public offering (pre-IPO) that the defendants did not have to sell.
Pre-IPO sales are ripe opportunities for fraudsters. By definition, the very premise is that investors are being sold shares before they're available to the public. So those considering an investment may find it difficult, if not impossible, to find reliable information about the stock's potential value.
And the very pitch from fraudsters may include that the investors should not go asking anyone about their purchase because it's a rare opportunity to get on the inside (perhaps even with a hint of insider trading info mixed in).
The SEC warns that those engaged in pre-IPO sales should be on the lookout for red flags that the sale may be a scam. Be on the alert when the investment firm…
Claims that this is a no/low-risk, high-reward opportunity (All stock investing has some risk, and that's even more true for stock not yet on the market)
Has sales being made by unregistered professionals
Is using aggressive sales tactics that don't give investors the time to research (or even think about) the investment
Provides sales documents that have typos or other errors (Legitimate sales have an official private placement memorandum)
Does not ask for a purchaser's net worth or income requirements (Legitimate pre-IPO sales often have these)
Financial Industry Regulatory Authority (FINRA), the government-authorized not-for-profit that oversees broker-dealers, has suggestions on what someone should do before investing in a pre-IPO.
Some of these include:
"Always ask, 'Why me?'"—why are you invited to get this deal instead of others who are connected to the company?
Never send money to someone who made an unsolicited sales pitch to you
Research the seller—see if they're a registered dealer or a convicted felon
Have an uninvolved attorney or broker-dealer review the proposal terms
If you are considering becoming an SEC whistleblower for an IPO-related or other types of securities fraud, contact the experienced attorneys at Silver Law Group and the Law Firm of David R. Chase. With years of experience in securities fraud and whistleblowing tips, we are here to help. For a free, confidential consultation, email us or call us today at (800) 975-4345.