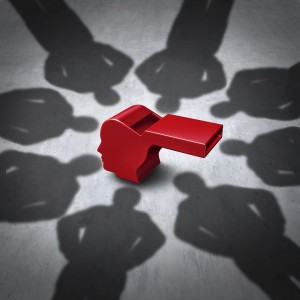 On November 5, 2020, the SEC (Securities and Exchange Commission) put out a press release announcing that two separate whistleblowers were awarded a total of $4.3 million.
The Commission awarded over $3.6 million to one whistleblower for "providing important information that alerted the Commission to misconduct abroad." The release states that the whistleblower provided "substantial and ongoing assistance to enforcement staff, which included traveling to another country at the whistleblower's own expense to meet with staff in person and providing extensive supporting documentation."
The other whistleblower announced in the press release was awarded $750,000 for providing information about an ongoing fraud. The whistleblower met with SEC staff in person and explained the workings of a fraudulent scheme.
Jane Norberg, chief of the SEC's Office of the Whistleblower, said "Whistleblowers play an important role in helping to identify misconduct, and the assistance they provide can be integral to an investigation. Both whistleblowers who received awards today reflect these important contributions whistleblowers can make to the success of enforcement actions."
Make Your SEC Whistleblower Claim
To be eligible for a whistleblower award, information must be provided to the SEC that is credible, original, and timely that results in a successful enforcement action. A whistleblower may receive between 10% and 30% of the money collected when the sanction is $1 million or more.
Since the SEC's whistleblower program began in 2010, $719 million has been awarded to more than a hundred people. In October, 2020, a $114 whistleblower award was announced, which is the highest ever and more than double the next biggest award.
Blowing the whistle on wrongdoing, such as fraud, violations of federal securities laws, market manipulation, or Ponzi schemes, can benefit the whistleblower financially and protect the public.
You are not required to have an attorney to submit a whistleblower claim, however the SEC recommends speaking with an attorney. Most people who submit whistleblower claims do not receive an award. Working with an experienced SEC whistleblower attorney can give you the best odds of having the SEC investigate your claim and of getting the biggest award.
For example, our attorneys have significant experience with Whistleblowers with original information regarding false SEC Filings and registration violations. We understand how to file a whistleblower claim that maximizes the chances of the SEC further investigating the claims.  Also, if the SEC asks to speak with you, our SEC lawyers can go with you to the SEC offices to make sure the SEC receives all relevant information and to represent you as the whistleblower.
Work With Experienced Whistleblower Attorneys
Our experienced SEC whistleblower attorneys have filed multiple SEC whistleblower claims. We are ready to investigate your whistleblower claim and help you achieve your goals.
The SEC considers cases involving fraud and violations of the federal securities laws, Ponzi schemes, and market manipulation. Our clients include securities industry insiders, investors, and others who have information about fraud. Our experience representing whistleblowers is invaluable and provides an advantage when helping potential whistleblowers.
Contact us at (800) 975-4345 or through our online form for a consultation with an attorney. We work on a contingency fee basis, which gives us the incentive to maximize recovery for the whistleblower.