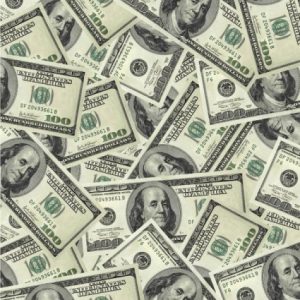 Trevor Murray, an ex-UBS AG analyst, is asking a New York federal judge to award him $3.2 in attorneys' fees from a lawsuit he filed against his former employer. Murray is claiming that federal securities law requires the bank to allocate the funds to him.
Murray was victorious in his almost seven-year fight with the bank after he was allegedly fired in 2012 for his complaints. He was allegedly complaining that he was being pressured to falsify a report to better market conditions to boost UBS' revenue numbers, in order to attract more investors. Both of the law firms that represented him in that case have asked for fees for their work.
Murray has stated that, since he's won a jury verdict in this case, the Sarbanes-Oxley Act provides that his legal bills.
Murray filed this lawsuit in 2014, claiming that he was pressured by UBS to falsify his research to support the bank's CMBS trading and loan origination activities. He also claims he was pressured to report better conditions in the market and to give credit to the commercial mortgage-backed securities line for being a significant revenue generator. Murray allegedly told the bank's head CMBS trader that he realized certain CMBS bonds were overvalued, but was told not to publish any of this information until the bonds had been purchased by the UBS trading desk. He was fired very shortly after this encounter.
In court, UBS has fought hard against Murray. They have even argued that the Sarbanes-Oxyley claims should be dismissed because Murray was terminated due to the downsizing that was caused from the global financial downturn's financial impact in 2011.
UBS also stated that Murray had no reason to believe that the conduct he reported was an actual violation of any regulations. They argued that the court should ignore his entire argument. But, in March 2017, U.S. District Judge Katherine Polk Failla took Murray's side, agreeing with his evidence and sending the case to trial.
The trial lasted for three weeks, and a jury in Manhattan awarded Murray nearly $1 million, finding that USB did terminate him because he refused to skew his research and protect their investors.
Silver Law Group is a nationally-recognized securities law firm headquartered in South Florida representing investors worldwide with their claims for losses due to securities and investment fraud.  The firm has successfully recovered multi-million dollar awards for its clients through securities arbitration and the courts.  To contact Scott L. Silver to discuss your legal matter, call toll-free (800) 975-4345 or e-mail him at SSilver@silverlaw.com.