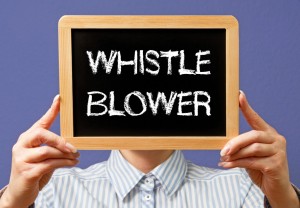 The Securities and Exchange Commission (SEC) announced on September 24, 2018 that it has awarded nearly $4 million to an overseas whistleblower.
The overseas whistleblower provided a tip that led the SEC to open an investigation. Further, the overseas whistleblower's assistance helped the SEC bring a successful enforcement action.
This is one of the few instances in which the SEC issued a whistleblower award to an overseas whistleblower. The award indicates that any individual, overseas or in the United States of America, that voluntarily provides the SEC with original, relevant information is eligible to participate in the whistleblower process, be afforded the protections of the process, and obtain a whistleblower award.
The SEC has now awarded over $326 million to 59 total individual since its first award in 2012. In that same time period, the SEC has ordered over $1.7 billion in monetary sanctions against wrongdoers in connection with the actionable information the regulatory authority received from whistleblowers.
A whistleblower is eligible for an award when he or she provides the SEC with original, timely, and credible information that leads to a successful enforcement action. Whistleblower awards can range from 10% to 30% of the money collected when the monetary sanctions exceed $1 million. The whistleblower awards are made out of an investor protection fund established by Congress and is funded entirely through monetary sanctions paid to the SEC by securities law violators.
Perhaps the most important aspect of the SEC whistleblower program is the confidentiality afforded to whistleblowers. SEC laws mandate that the regulatory body protects the confidentiality of whistleblowers and does not disclose information that might directly or indirectly reveal a whistleblower's identity.
Silver Law Group represents SEC Whistleblowers in Florida and throughout the nation as well as investors in securities and investment fraud cases. Our lawyers are admitted to practice in New York and Florida and represent whistleblowers in SEC or CFTC actions nationwide. If you have specific knowledge of violation of the state or federal securities laws, call to speak with an experienced securities attorney.
Our team of attorneys' includes a former SEC prosecutor and Wall street defense attorneys.  We have the experience and knowledge to help you protect your rights while maximizing the potential claims with the SEC.  Our south Florida Whistleblower Attorney's have appeared numerous times at the Miami SEC office to provide the SEC with potentially new or supporting information to bolster our clients claims.  The SEC whistleblower process can be intimidating and experienced counsel can help you maximize your recovery.