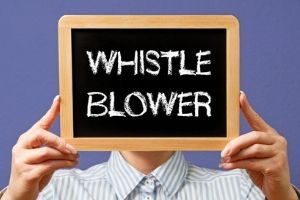 Scott Silver, a whistleblower attorney and publisher of secwhistleblowerlawyers.net, was recently featured in a video on financialadvisoriq.com about the potential risks of becoming a whistleblower.
Boca Raton attorney James Sallah was also featured in the video. Scott Silver and James Sallah frequently collaborate on cases and recently represented an SEC whistleblower who received a $1.8 million award for reporting misconduct at Morgan Stanley and Citigroup that caused investors to suffer losses.
SEC Whistleblower Program
People who blow the whistle on securities-related misconduct can earn significant rewards for themselves while also helping the public by stopping conduct that harms investors.
To be eligible for an SEC whistleblower award, you must submit a claim that includes timely, credible, and original information or analysis. If the information leads to a successful enforcement action and sanction of $1 million or more, the whistleblower can earn up to 30% of the money collected.
In 2020, the SEC announced a $114 million whistleblower award, which was the largest in the program's history. Since the first award in 2012, the SEC's whistleblower program has awarded $816 million to 153 individuals.
Risks Of Becoming A Wall Street Whistleblower
The large amount of money that has been awarded to whistleblowers has caused people with knowledge of misconduct to consider filing a claim of their own. However, potential whistleblowers should be aware of the risks of doing so.
Many whistleblowers are financial industry insiders, such as brokers and financial advisers, who have knowledge of misconduct because they saw it at the company they worked for and/or were involved in it in some way. If someone is involved in misconduct and then files a whistleblower claim about it, they aren't automatically given indemnity.
"How involved the whistleblower was in the underlying conduct is one of the key factors in getting the award. The SEC whistleblower program is not meant to whitewash your misconduct. You can't use it as a sword and shield. You can't go rob the bank and then run into your lawyer's office and throw the gun on the desk and think the whistleblower program is going to absolve you," Scott Silver says in the video.
James Sallah points out that, while a whistleblower claim is being investigated, the whistleblower can be exposed to criminal liability. The whistleblower could also be subject to an injunction or cease and desist in an SEC enforcement action that causes financial losses.
Brokers and financial advisors could also have their FINRA or SEC license revoked temporarily or permanently.
Reporting misconduct may however mitigate the misconduct a whistleblower has participated in.
"So you have all sorts of risks here, potential risks. And will you get potential cooperation because you're the whistleblower? Absolutely…However, that may not be your get out of jail free card," Sallah says in the video.
Whistleblowers are also frequently subject to personal and professional retaliation. Working with experienced whistleblower attorneys can give you the best chance of having your claim investigated by the SEC, help to protect you from retaliation, and give you the best chance of earning the maximum award.
Retaining SEC Whistleblower Attorneys
Our SEC whistleblower attorneys may be able to help you if you have information regarding securities or investment fraud, violations of the federal securities laws, Ponzi schemes, market manipulation, or other types of misconduct. If you are a wall street insider or otherwise possess knowledge of violations of the federal securities laws, we can help you maximize an SEC whistleblower award.
Contact us through our online form or at (800) 975-4345 for a consultation. Our attorneys work on a contingency fee basis, which means it costs nothing to hire us and we are incentivized to help you earn the maximum award.