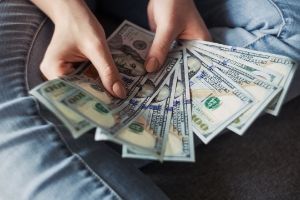 On September 30, 2020 the Securities and Exchange Commission (SEC) announced that it had awarded nearly $5 million to four whistleblowers who provided information on wrongdoing to the SEC that led to a successful enforcement action. The SEC has awarded $175 million to 39 whistleblowers this fiscal year, which is more than in any previous year.
Stephanie Avakian, Director of the Division of Enforcement said "Today marks the end of a record-setting year for the whistleblower program. We've made significant strides to further streamline and accelerate the evaluation of claims under the rules, substantially increasing the rate at which whistleblower claims are evaluated and awards are issued."
The SEC's press release states that one of the whistleblowers was awarded almost $2.9 million for "alerting the Commission to hard-to-detect violations. The whistleblower provided critical information and supporting evidence that conserved SEC time and resources."
Another whistleblower was a former company insider who was awarded over $1.7 million for providing "extensive and ongoing assistance" to the investigation.
And two whistleblowers were jointly awarded $400,000 for giving a tip and ongoing assistance during an investigation. The SEC stated that the whistleblowers reported their concerns internally and suffered personal hardships as a result.
Jane Norberg, the SEC's Office of the Whistleblower chief said "Award recipients in the last month include company outsiders who provided independent analysis, international whistleblowers who shone a light on hard to detect overseas conduct, and company insiders who provided critical information and substantial assistance that helped the Commission better protect investors and the marketplace."
Since its start in 2010 with the passing of the Dodd-Frank Act, the SEC's whistleblower program has awarded roughly $562 million to over 100 individuals. Whistleblowers who bring forward original non-public information can receive between 10% and 30% of successful sanctions brought as a result of their tips. The SEC protects the identity of whistleblowers and does not disclose information that could identify them.
Whistleblower Awards Increasing Since Inception
The SEC's whistleblower program has paid significantly higher awards to more whistleblowers since the program's inception. The whistleblower office has been recognizing whistleblowers for their help stopping investment and securities fraud.
In June, 2020, the SEC announced a $50 million whistleblower award, which was its largest ever awarded to an individual. That whistleblower, a former trader at Bank of New York Mellon Corp., notified the SEC that the bank was overcharging customers for currency trades. Bank of New York Mellon Corp. paid $714 million to the Department of Justice, New York state, and customers who were defrauded in connection to the currency trades.
Explore Your Options With An SEC Whistleblower Attorney
Our SEC whistleblower attorneys assist insiders and investors throughout the country. We are ready to help investigate your potential complaint and determine create a course of action tailored for your goals. Contact us at (800) 975-4345 or through our online form for a free consultation with a securities fraud attorney.
Our experienced team of SEC investment fraud attorneys have already filed multiple SEC whistleblower claims. Our clients include retail investors, wall street insiders, and others who have learned about fraud and step forward to help protect others. The SEC considers cases involving market manipulation, false filings, Ponzi schemes, and other frauds. Our attorney's work on a contingency fee basis and we work hard to maximize the recovery for the whistleblower.
Our attorneys can assist you if you have information regarding securities or investment fraud or any other types of illegal conduct, which could lead to whistleblower complaint. Our firm's invaluable experience representing whistleblowers provides a unique advantage in helping those who are ready to bring justice to the securities industry.